Tested for you: Wow brows with "Brow Set" from Real Techniques
Wow brows everyone wants, because only a beautiful arch over the eyes gives the face an attractive frame and more expression. No matter which styling of the eyebrows is currently in fashion. Were it in the 90s still super narrow plucked, almost stroke-like arches, is now every look possible. Whether fluffy and voluminous or prefer natural and laminated.
Wow brows by nature, hardly anyone is blessed with that. Even if they have grown as bushy and prominent as top model Cara Delevingne's, you have to do something about it. Because very lush eyebrows often have bristly hairs that stick out wildly and untamed in all directions.
Three sets for wow brows
From Real Techniques there is now a new collection with different "Brow Sets" for the different requirements and corresponding tools for filling, blending and modeling the eyebrows.
There is a 2-in-1 Brush (5.99 euros) for all make-up minimalists. The "Dual-Ended Brow Brush" combines two functions in just one tool: With the finely angled head of the Wide Angled Brow Liner, the eyebrows are filled in and brought into the desired shape. The Brow Spoolie then fixes unruly hairs and gives a natural-looking fullness. Also ideal for wow brows when traveling and in combination with brow gel and powder.
If you want a little more styling without investing too much time in your wow brows, use the "Brow Styling Set" (€14.99). It consists of three parts: The Long Handled Brow Brush gives the eyebrows a voluminous look and prepares them for the next steps. Then the Wide Angled Brow Liner and the Brow Spoolie are used. They define the eyebrows with the help of brow powders and creams. The Brow Hold and Precision Brow Spoolie Brush guarantee a perfect finish. With these, the styled eyebrows are carefully pressed upwards and fixed in their shape.
Perfect shape
I opted for the three-piece "Brow Shaping Set". It is optimal for my demands for perfectly styled eyebrows. All three products have two useful ends. In the case of the tweezers, it is an Angled Tweezer and a Pointed Tweezer. The middle of the tool is so "slim" that the device fits well in the hand. It can be used to remove all unwanted hairs – fine or stubbly – effortlessly.
I use the Flat Brow Brush with the Spoolie, a slightly larger spiral brush at the other end, to apply color powder for a bit more volume, blend in evenly and set. Finally, I smooth the hairs with the Micropaddle and comb my eyebrows into the perfect shape with the slightly smaller Precision Brow Spoolie.
"Brow Shaping Set" from Real Techniques, 14,99 Euro
Augenbrauen, brow styling, wow brows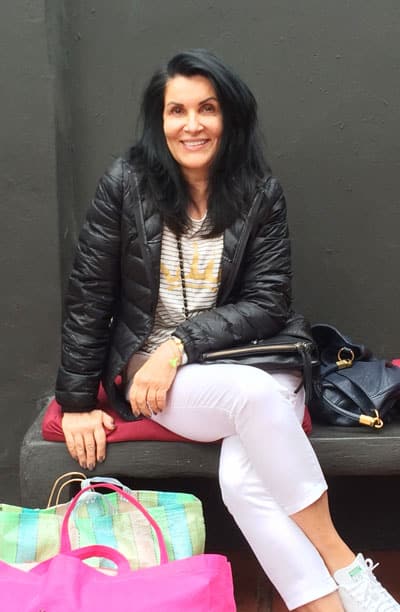 CultureAndCream Author from Munich
To travel during my profession as a beauty journalist was never enough for my. Also my six month on a world trip didn't do it. It always attracts me to other cities, foreign countries, on roadtrips and places I don't know yet. But I am not only interested in "culture" and "cream", I am also fascinated by people who have stories to tell .  Such unique experiences I want to share with you.