Tested for you: "3 Minutes Mask Agave" from Urtekram
3 Minuten – So ungeduldig wie ich bin, ist das genau die richtige Zeit, die eine Maske bei mir brauchen darf. Die 3 minutes – As impatient as I am, this is exactly the right amount of time that a mask may take with me. The Agave Face Mask by Urtekram promises a moisture boost for the complexion in this record time on. The mask like all products of the Nordic Beauty brand show five good reasons for natural cosmetics lovers to like it. Urtekram products are: vegan, made in Denmark, certified by Ecocert Cosmos Organic, 99-100% natural origin, bottled in plant-based packaging and of course not tested on animals. What Nordic Beauty does not put in the tube: silicones, parabens, microplastics and synthetic preservatives.
Pioneering spirit and commitment
What does Urtekram actually mean? In Danish, Urte stands for herbs. These are the herbs and plant-based ingredients used in the biodegradable products. Kram means embrace, because the brand sees itself as a loving, warm embrace of nature.
This also applies to packaging: over 85 percent of organic products are filled in plant-based packaging made from sugar cane waste. This means less use of conventional plastic made from petroleum and more care for our environment. Recyclable bioplastic is a more sustainable alternative that provides hygienic and safe packaging protection, especially for liquid products, without decomposing in the shower. In the yellow bag it is clearly recognized as plastic and easily recycled.
3 minutes – transparent face mask "Agave"
If you expect a mask of the same color because of the sky blue tube, you will be disappointed. The texture is transparent and thick like a gel. I apply it with my fingers on the cleansed face, but you can also use a flat, wide brush. On the skin, the mask develops a pleasant coolness. It smells fresh and of alcohol, but it soon dissipates. Thanks to agave and aloe vera, it is an absolute moisture booster. The tissue seems to really soak it up.
In the shower, I wash off the mask after three minutes. Not so easy. The texture has become a bit sticky. I use a disposable glove to help me, which makes it easier to remove. But the result is impressive: The skin is intensely refreshed, feels supple and glows. Once or twice a week is worth three minutes to me.
"3 Minutes Moisturizing Face Mask Agave" by Urtekram, 75 ml, ca. 8 Euro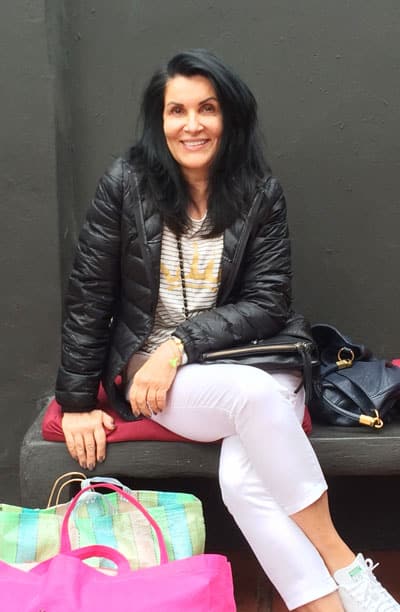 CultureAndCream Author from Munich
To travel during my profession as a beauty journalist was never enough for my. Also my six month on a world trip didn't do it. It always attracts me to other cities, foreign countries, on roadtrips and places I don't know yet. But I am not only interested in "culture" and "cream", I am also fascinated by people who have stories to tell .  Such unique experiences I want to share with you.