Healing Clay Therapy at Hotel BollAnts in the German Nahe Valley
Products and procedures for beauty and well-being are many. From creams with retinol or hyaluron to minimally invasive treatments or holistic health cures. A rather lesser-known therapy, as simple as it is original, is offered by the idyllically located Hotel BollAnts – Spa im Park in Bad Sobernheim near the city of Mainz.
Healing clay – There, in the middle of the green Nahe valley, they specialize in precisely this natural raw material. As part of Felke Med, a natural healing process designed to revive body and mind, it's all about baths and treatments with clay. Even the ancient Romans swore by it!
The discoverer of healing earth therapy in modern times is considered to be the naturopath Adolf Just (1859-1936). The German pastor Emanuel Felke adopted the booming concept at the end of the 19th century and made it known beyond the borders in his time. He even went down in history as the "clay pastor".
Healing clay: holistic effect
What is so special about healing clay? The natural ingredients it contains, such as minerals and trace elements, are said to strengthen the immune system, improve blood flow, and even relieve inflamed joints and skin conditions such as acne.
When the weather is good, you take your clay bath at BollAnts quite unpretentiously in the open air in small pits filled with the brown beauty elixir. Immediately afterward, you can wash off the earth in the Nahe River, which flows along the spa garden. It is a lasting as well as unique experience!
In bad weather and in winter, hop into the herbal steam bath of the spacious indoor wellness area instead and apply the healing clay there. Soft skin and a wonderfully light feeling of weightlessness are the benefits.
After a Felke treatment, the rule is actually: drink a lot and rest. Not so easy to do, since the 3,500-square-meter bollant.SPA offers other wellness highlights such as two pools – one of them with a panoramic view of the valley and the large sunbathing lawn! -several saunas and an exclusive retreat with Far East flair: the Prana Spa (for an extra charge).
Aerial yoga meets healing sound
In Hinduism, prana means life force or energy. In keeping with this, the 220-square-meter facility includes a sauna, a sunbathing area and a sun terrace, as well as aerial yoga towels. The feeling of weightlessness after the Felke treatment intensifies as you sway back and forth in the colorful fabric. Wonderful!
Healing sound journeys and guided meditations also take place regularly at Prana Spa to positively influence the main energy centers in the body, the chakras, and induce complete relaxation and inner peace.
Room with charm, kitchen with award
The new Halenberg Suites at the family-run BollAnts Hotel also make you feel completely at home. These are located in the guest house of the same name next to the reception and inspire with a view of the park as well as modern and charming furnishings. Original Hästens beds also ensure a deep and restful sleep.
The BollAnts – a neologism created from the owners' family names Bolland-Georg and Prass-Anton – has been considered a wellness retreat since its founding in 1907 and continues to receive regular awards as such. As recently as July 2022, it was once again honored by the "Connoisseur Circle" as one of the best spa hotels in Germany.
But it is also a place for gourmets. Thus, all guests can enjoy three restaurants at once: the main restaurant "Villa", the "Hermannshof" with a beautiful terrace and historical ambience (for an additional charge) and the star gastronomy "Jungborn" in the sandstone vault (for an additional charge).
With so many places of enjoyment for those seeking relaxation, no wish is left unfulfilled, especially since the corporate culture of BollAnts – Spa im Park is in keeping with today's zeitgeist and focuses on sustainability. For example, in the use of environmentally friendly building materials or regional sources for beverages and food.
OUR OFFER ESPECIALLY FOR YOU – Until 16.12.2022 you will receive a 20% discount on the current daily rate including half board* for a booking in the travel period Monday to Friday with the hashtag #Culture&Cream.
*no discount on arrangements/packages, no F&B & treatments.
Photos @Mike Badstübner (2), BollAnts (12)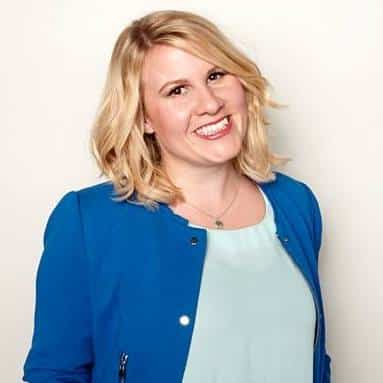 CultureAndCream Author from Munich
As a graduated art historian and archeologist I know the stories of cultures, buildings and paintings – well, most of them. My job as a beauty editor has awaken my love for creams (and tons of nail polishes). I am currently writing about medical and health topics. My favourite activities? Discovering new trends and hot spots while traveling which I would like to share with you.