Tested for you: "Phytoceutix Neck- & Décolleté Cream" from Doctor Duve
A special neck and décolleté cream is a hotly debated topic in cosmetics. Do you need it or not? Can't you just use your face cream for the neck as well? You can, but you have to. Munich dermatologist Dr. Stefan Duve also knows that this is often not the case. He says:
"My experience of more than 20 years shows that the neck and décolleté often get a raw deal when it comes to care and protection – yet damage here is much more difficult to repair than on the face. That's why good sun protection and careful care are so important!"
Using the face cream also on the neck and décolleté is better than nothing. But if you want to go one step further, get a special product. That's why Dr. Duve, in collaboration with a renowned Swiss laboratory, has expanded its Medical Skin Care line to include targeted neck and décolleté care. With its special blend of active ingredients, it provides even more intensive care for smooth and supple skin in these two often neglected zones. It contains an efficient active ingredient combination of peptides and valuable plant ingredients.
Anti aging super stars
First of all, there are peptides. Simply explained, they are small protein building blocks that are composed of short chains of amino acids. They are considered the new superstars in anti-aging skin care. Why? Peptides activate collagen and elastin production and thus reduce the external signs of skin aging such as wrinkles and sagging.
In addition, the cream contains a secret weapon from Ayurvedic medicine: Indian frankincense (Boswellia). Due to the acid it contains, frankincense has a strong anti-inflammatory effect and provides relief from numerous skin infections. Other active plant substances, such as Caesalpinia Spinosa Fruit Extract obtained from the Tara tree, regenerate the skin and at the same time protect it intensively against harmful environmental influences. The tissue structure is strengthened, the complexion looks firmer and younger.
Neck cream has paid off
Since I have been intensively involved with beauty from a professional point of view, I have been using special care for my neck and décolleté. Firstly, because my not exactly inexpensive face cream then lasts longer and secondly, because a product that is precisely tailored to the needs of these sensitive zones works more effectively. When I look in the mirror, I know that it was worth it: no wrinkles, no bumps, and no creases.
I particularly like the creamy white texture of Doctor Duve's Phytoceutix Neck & Décolleté Cream. I gently massage the cream onto my neck and décolleté every morning and evening. The odorless texture spreads evenly in a thin layer – I don't even skip the neck side at the nape of the neck! -, absorbs quickly and without leaving any residue. No visual greasy shine on the skin and no stains on clothes.
"Phytoceutix Neck- & Décolleté Cream" from Doctor Duve Medical Skin Care, 50 ml, 79 Euroml, 79 Euro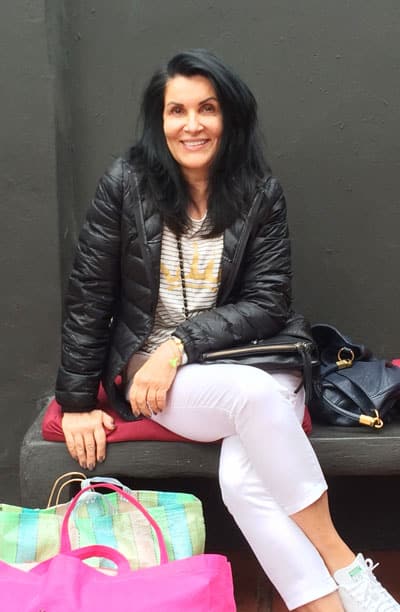 CultureAndCream Author from Munich
To travel during my profession as a beauty journalist was never enough for my. Also my six month on a world trip didn't do it. It always attracts me to other cities, foreign countries, on roadtrips and places I don't know yet. But I am not only interested in "culture" and "cream", I am also fascinated by people who have stories to tell .  Such unique experiences I want to share with you.