Behind the Scenes with the Professionals
The biggest scientific conference in aesthetics at a glance
There is one obligatory date for the biggest names in aesthetics – the annual congress IMCAS. It appears as kind of class reunion as many of the contributing speakers and consuming participants join the event in Paris for many years in a row. Not only the still magic romantic effect of the French capital, but also the option to learn and socialize fascinates aesthetic professionals from all over the world.
What is IMCAS? Some facts around the congress
IMCAS stands for International Master Course on Aging Science it started 21 years ago. Today it has several meetings around the globe. This year, the main congress took place in Paris January 31st to February 2nd. Imagine a huge market bringing together all players in the aesthetic world: aesthetic physicians, companies, scientific journals, agencies and service providers. Like, you can find "everybody" who contributes in the aesthetic area there. In 2019, around 11.000 professionals joined the conference and listened to more than 300 lectures.
The (aesthetics) world is guest in Paris
While a figure like 11.000 participants practically represents a small town, fact is that the participants join from all corners of the world. Which shows the global role and power of cosmetic dermatology and aesthetic medicine. This again reflects the desire of men and women all over the world to correct and improve their appearance. Almost all participants are physicians, mainly plastic surgeons and dermatologists, but also aesthetic doctors, gynecologists and some others. And here I need to point out, that the conference allows strictly only physicians practicing aesthetics to join.
What is it that attracts at IMCAS?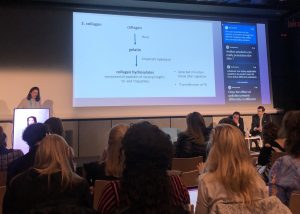 It is learning, exchange, network and innovation.
Physicians travel up to 10 hours and pay a lot of money to join this 3-day meeting. The aesthetic physician today needs to be way more than "just" a good doctor in order to do a great job.
IMCAS is primary about learning.
Every doctor knows that you never stop enhancing knowledge if you want to be one of the best. In the complex world of aesthetic medicine there are ongoing new clinical studies, products and devices. New methods and technologies pop up at any time, as are new brands and companies joining the field.
It is about exchange and network.
Many things that doctors do day by day require high level of knowledge but also great skills and experience. There is always a situation or a case, which is new to the doctor and where he/she needs a professional peer to talk to. What is better than meeting colleagues who have experienced this situation and can give you a helpful hand while sharing how they managed it?
It is about innovation.
Patients and professionals are demanding for new technologies and treatment options, so the companies are working hard to research new ingredients or techniques or to develop new products and procedures. They aim to make existing technologies deliver better results while minimizing unwanted effects.
But remember school days? Learning is boring.
The lectures are presented in different ways, the so-called "lectures" or "sessions" are presented in a very classic way with one or more speaker staying upfront and presenting their topic and share academic information. It feels like back to school or university. These is the lectures where you realize you're grown up and start losing your ability to keep listening for hours. 😉
Another type of learning modules are so called "workshops" or "contributing lectures" which are way more interactive: usually a group of speakers would be on stage and would share information while discussing with each other and with the audience, so everybody can join and share opinions and experience. This would also usually be a more practical session with tips.
The "live demonstration" shows the audience how the teaching doctor does different treatments. At some sessions the doctor and the patient are live on stage, at some sessions you follow the procedure via live video stream because it need to be performed at a surgery room. A kind of a professional tutorial in real time.
What will dominate the year 2019 and above?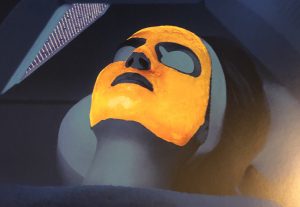 Energy Based Devices
Also called EBDs: describes a group of machines that work with different kinds of Energy or light such as Lasers, Intense Pulsed Light (also known as IPL), Radiofrequency, Ultrasound, and Light Emitting Diodes (also known as LEDs). The challenge for the doctor is to know and understand the technology of the device and to select the appropriate aesthetic application and the right patient. Imagine that there are tons of options to treat and it is far beyond basic understanding.
Ideal face shape & symmetry
Culture and ethnicity co-define beauty ideals, for example in Asia doctors are asked to create a double eye-lid, more prominent nose bridge and prolong and narrow the face to create a "western" shape, whereas western patients want bigger lips, shorter nose and strong definition of jaw line to look more "shaped". At the same time Afro-American patients usually want a narrow nose shape.
Skin rejuvenation
Another evergreen hot topic: here professionals are discussing a mix of established, as well as new technologies to achieve the best immediate and long lasting results. Peels, anti-aging science (here main focus is beyond UV rays on pollution and blue light), cosmeceuticals with high concentrated active ingredients, nutraceuticals (pretty sure many of you have thought about a collagen or hyaluronic acid drink), cell therapies and PRP to be able to accelerate the natural rejuvenation processes of the body. But maybe the most important overall present topics I need to mention here were the safety of products and procedures, as doctors understand their responsibility and their role beyond delivering good aesthetic outcome.
What's in for me?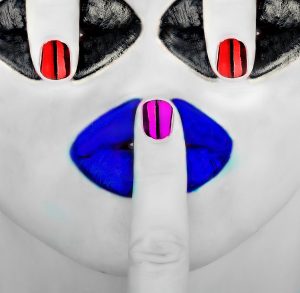 Even I as a physician am also a consumer. So, every time I attend scientific congresses, I ask myself how a professional meeting translates into any trends in consumer beauty industry? Actually, trends and innovations in beauty and cosmetics come mainly from 2 sources: the aesthetic industry develops and uses technologies or discovers beauty needs of patients which then are further developed into home use devices. Broadly known examples are hair removal IPL devices or ultrasound cleansing brushes. On the other side, in the era of the "Kardashians" and social media, it is unsurprising that professional procedures become visible and end up becoming a mass trend in beauty and cosmetics, just think of contouring or magnetic skin care products.
aesthetic trends, aging science, IMCAS, medical science conference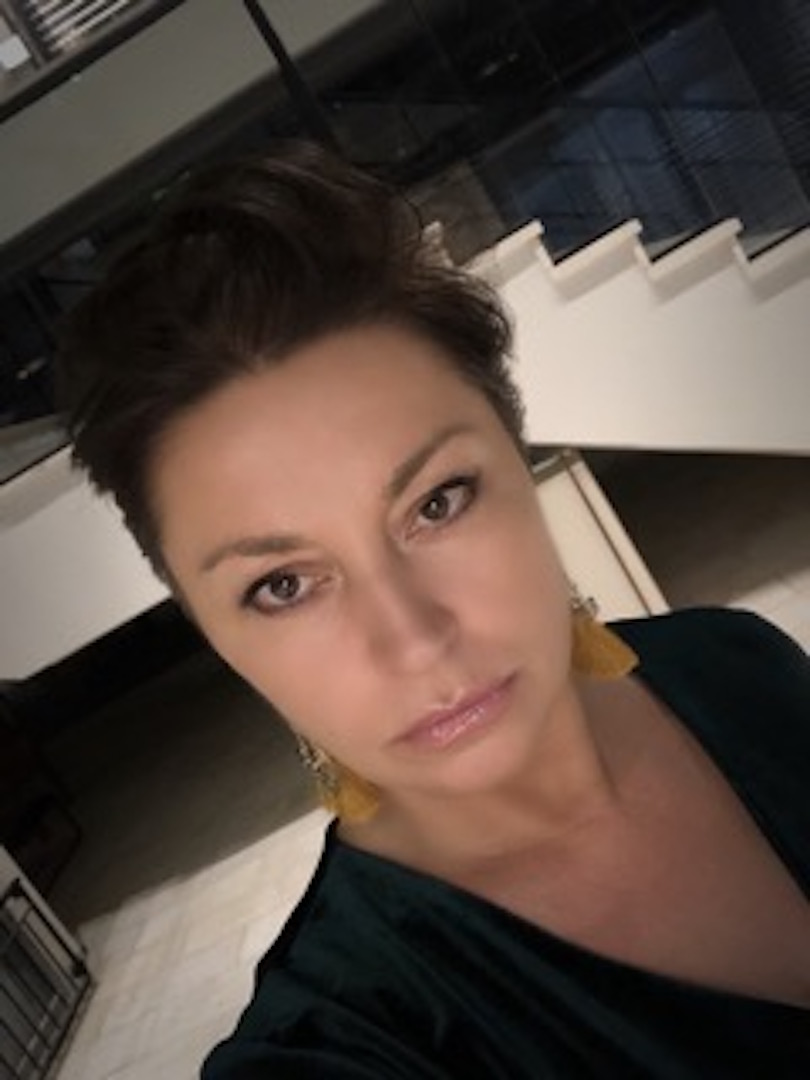 Dr Yuliya Zielinski is an aesthetic doctor, female executive and founder from Munich, Germany. As a native skin & beauty passionist and industry strategist with special interest in cosmeceuticals, injectables and minimal invasive technologies, she is fascinated by tissue regeneration and skin quality. After working 18 years with leading global companies in beauty industry & aesthetics and being advisor for clinics and health care start ups, she recently started her own company theSKINBOX.