Tested for you: Correcting Pencil "Stylo Correct" from Sisley
The new correcting pencil from Sisley seems to be a real magic pencil. It says, "Stylo Correct is a corrective concealer pencil. It offers a flawless complexion with its high-coverage formula and creamy texture that blends seamlessly. The luminous matte finish instantly conceals imperfections, smooths and reduces the appearance of blemishes, and visually minimizes pigmentation flaws."
The colour range is huge indeed. It comes in 11 different shades with neutral undertones and five intensity levels from Fair to Deep. You're sure to find the right color for every skin. And that, after all, is the prerequisite for a perfect complexion in the nude look. The color of the corrector must blend with the skin. Another plus: as the perfect complement to makeup, all correcting pencils match the foundation shades from Sisley.
A correcting pencil for a perfect teint
Practical at the correction pencil I find already at first glance the double-tip format with a soft, fine and rounded concealer pencil at one end. The fine lead allows a precise application of the texture even on "corners" such as the eye and the wings of the nose. At the other end of the pencil is a foam blending tip that allows the color to blend seamlessly with the skin. The texture itself has high coverage, but is light and creamy. It does not dry out the skin and is super easy to apply.
Flawless nude finish
The result can be seen or nothing can be seen that something was corrected on the skin. As if by magic, a radiant, matte finish appears that lasts all day. All traces of fatigue are as if wiped from the face. Small imperfections in the complexion such as redness and enlarged pores are smoothed in an instant, skin blemishes disappear visually, but are also improved thanks to benzoic acid and alpha-bisabolol, with which the formula is enriched. Pigment spots also disappear under the correcting pencil.
The "Stylo Correct" is not only perfect in the hand during make-up. Its slim shape makes it the ideal companion in every makeup bag and handbag.
"Stylo Correct" from Sisley, 0,06 oz., US$ 75
correcting pencil, Korrekturstift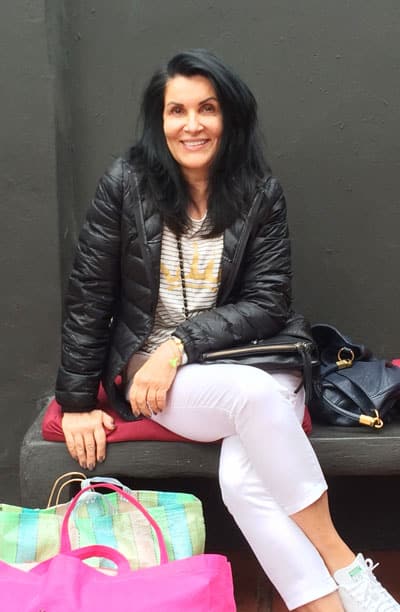 CultureAndCream Author from Munich
To travel during my profession as a beauty journalist was never enough for my. Also my six month on a world trip didn't do it. It always attracts me to other cities, foreign countries, on roadtrips and places I don't know yet. But I am not only interested in "culture" and "cream", I am also fascinated by people who have stories to tell .  Such unique experiences I want to share with you.