Tested for you: "Face Mini Hair Remover" from Braun
Little helpers often have a big impact like a face mini hair remover. Braun is a real specialst when it comes to razors. My husband doens't use any other brand. I immediately liked the handy size of the Face Mini Hair Remover. At just 10 centimeters, the pen shape fits into any handbag or a cosmetic bag. And if it then reliably removes the superfluous hairs on the face, which are all too clearly visible in dark-haired women on the upper lip, chin, cheeks or on the forehead above or between the brows – what more do I want? Yes, I would like to know something more precisely. Is it good for my skin too?
"Women have thinner and drier skin on their faces than men, so hair removal should be particularly gentle on the skin," confirms the Hamburg dermatologist Dr. Melanie Hartmann. She goes on to say: "To remove light fuzz, I recommend women use a pocket razor, which gently removes the hair on the surface of the skin."
How the Face Mini Hair Remover works
Turn the lower part of the tool briefly. Then its rotating cutting system starts moving with a low whirring sound. Also the integrated Smartlight, which brings even the smallest hair into the light, is already lit. Ready to go. The razor with its thin protective film glides gently over my skin, regardless of whether I move the device linearly or in circles. It's more like a caress.
The hairs are cut off directly on the surface of the skin without straining the sensitive skin of the face. Thanks to the round design, even difficult areas can be easily reached with the small tool. Afterwards, no redness, no burning of the face. The fine downy hairs, especially in the cheek area and around the contours, can be removed evenly. Women who wear makeup will appreciate that especially.
In addition, Dr. Hartmann says: "The foundation can settle between the fine facial hair. If you remove this, you prepare your skin perfectly. A small but effective trick for a more even and long-lasting make-up. "
To clean the battery-operated device, simply twist off the "shear" head and clean the parts with the enclosed brush.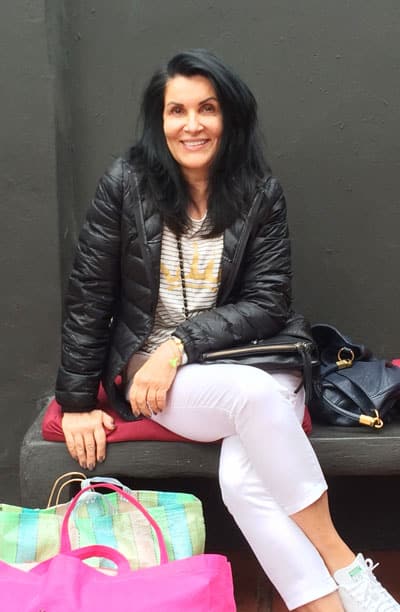 CultureAndCream Author from Munich
To travel during my profession as a beauty journalist was never enough for my. Also my six month on a world trip didn't do it. It always attracts me to other cities, foreign countries, on roadtrips and places I don't know yet. But I am not only interested in "culture" and "cream", I am also fascinated by people who have stories to tell .  Such unique experiences I want to share with you.