Tested for you: Face Mist "Respure Breathable Mist" from Orveda
A face mist is my new best buddy in the handbag. It is green and chic in its sleek glass bottle. With 30ml it's not too heavy either. Why did I find my love for this moisturizing spray in particular? The impetus was an interview that I did recently with the Hamburg cosmetologist Dr. Sabine Guett. She emphatically explained to me that nowadays there is almost no skin in equilibrium, i.e. homeostasis is disturbed. This can be age-related, but also, for example, through too frequent, aggressive cleaning of the skin.
Microbiome skincare
Prebiotic technologies can help restore order to our skin's microbiome. Because radiant and healthy skin depends directly on a strong skin barrier and a diverse microbiome. And this is exactly what the innovative US brand has specialized in under founder Sue Nabi, formerly CEO of Lancôme/ L'Oréal and since August 2020 CEO of Coty. With Orveda she proved to the best that luxury and organic standards do not contradict each other. Modern, hand-picked dermatological active ingredients in the formulas support the natural skin barrier instead of attacking it.
Compensation for the pH
The new prebiotic face mist is perhaps my entry point into the benefits of microbiome skincare. Incidentally, "breathable" does not mean that we should inhale the spray mist. Rather, it ensures that after its application there is no change in the transepidermal water loss (TEWL). This is often the case when you spray water on the skin, it evaporates there and it loses additional skin moisture.
In this case, a complex of amino acids hydrates the skin. A natural prebiotic with the help of minerals and amino acids restores the homeostasis of the skin barrier and the skin tone and promotes the self-healing process. In addition, capryloyl glycine balances the pH value, reduces sebum production and corrects impurities. An algae extract ensures that no harmful substances adhere to the surface of the skin.
Face mist: freshly sprayed
TIn fact, after the spray, the skin feels fresh and well-moisturized, without the feeling of tension soon afterwards, as I have noticed with so many facial sprays. "Breathable Mist" is a real beauty shield, of which I treat myself to two pumps several times a day. Often in the morning as the end of my usual care ritual and in the evening after removing make-up I spray it over face, neck and décolleté. And then of course at least once a day in between.
No irritation
What I particularly like about the spray is the lasting moisturization and that my skin feels completely comfortable with it. Oh yes, and it goes without saying that Orveda, as a vegan line, completely dispenses with irritating substances such as alcohol, animal extracts, artificial colors, essential oils, lanolin, mineral oil, parabens and phthalates.
"Respure Breathable Mist" from Orveda, 30 ml, US$ 85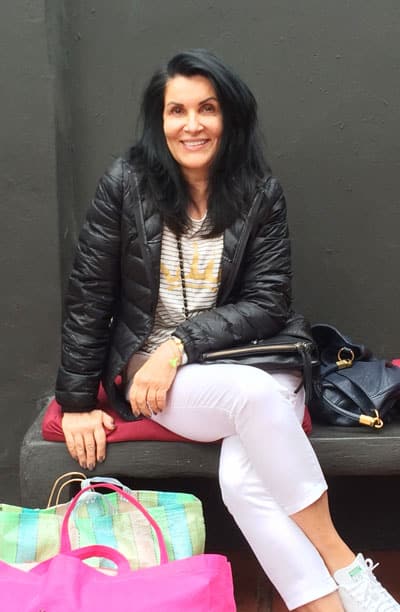 CultureAndCream Author from Munich
To travel during my profession as a beauty journalist was never enough for my. Also my six month on a world trip didn't do it. It always attracts me to other cities, foreign countries, on roadtrips and places I don't know yet. But I am not only interested in "culture" and "cream", I am also fascinated by people who have stories to tell .  Such unique experiences I want to share with you.