Tested for you: Mádara "Fake it"
Because I never use foundation, but like self-tanning when the skin is pale, I wanted to be prepared for the coming winter. While looking for a suitable product, I came across a 100% vegan self-tanner. Natural cosmetics and artificial tans. How does that fit together? That was the first question that came to my mind and made me curious about the product. The ingredient list convinced me. Not a trace of chemistry. The tanning ingredient dihydroxyacetone (DHA), which hardly any self-tanner can do without, is derived at Mádara through the fermentation of natural components such as sugar beet. It is this substance that gives the skin that lightly tanned shade by reacting with the amino acids on the surface of the skin. Unfortunately, because it also has a slightly drying effect, "Fake it" is enriched with moisturizing hyaluronic acid, jojoba oil and antioxidants. And now for the test:
The healthy glow
Surprising for me: the self-tanner is used overnight. How good that I read the instructions on the package beforehand. In any case, I clean the skin as usual in the evening and do a good peeling. Then I take two pumps – almost a little too much – from the dispenser and use my fingertips to spread the "Healthy Glow Serum" evenly over the face and neck. The whitish serum feels light and soft on the skin and smells pleasantly citric. It is quickly absorbed and leaves no noticeable layer or greasy sheen. I was afraid of my bed linen! You shouldn't forget to wash your hands thoroughly with soap – even between your fingers – otherwise brown edges will remain. The next morning: The first look at the pillow. Clean! The next look in the mirror: an evenly softly tanned complexion. Naturally beautiful. The shade is actually perfect, but I would like to know if there is still more possible. So, to intensify the color, I apply "Fake it" a second time, following my usual care routine. I work at home for the next few hours, so no "color mishap" can happen that I don't dare to go out on the street. The "new" result can be seen for around five hours: I'm a little more tanned, but still in the "natural, sunkissed" category. When I later leave the house, I also use a sun protection cream because the sun is still relatively strong in these autumn days and the self-tanner does not contain any sun protection. But the two products go great on my face. If I want to maintain the tan level and do without exfoliating products such as peeling or vitamin A acid, the effect lasts for two to three days, then you have to add more. Anyway, I've found my "Selftan Glow" for the winter. Fake it! Incidentally, this is also available for the body.
Mádara "Fake It" , 30 ml, ca. 30 Euro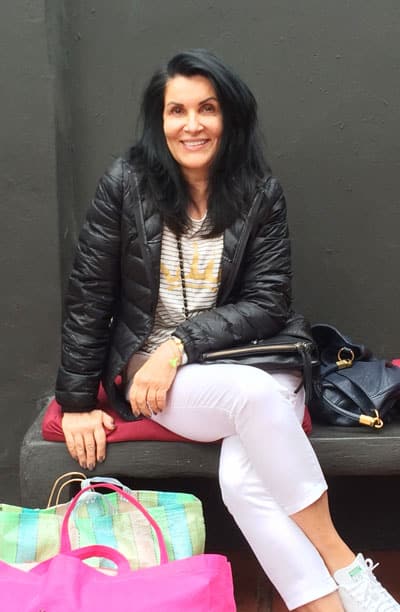 CultureAndCream Author from Munich
To travel during my profession as a beauty journalist was never enough for my. Also my six month on a world trip didn't do it. It always attracts me to other cities, foreign countries, on roadtrips and places I don't know yet. But I am not only interested in "culture" and "cream", I am also fascinated by people who have stories to tell .  Such unique experiences I want to share with you.