Tested for you: "Hair Serum" from Doctor Duve Medical Skin Care
The "Hair Serum" that I present today is not a new product. But for me for years the best proven helper for beautiful, strong hair. Especially in winter, I always apply the hair serum cure over two to three months. Hair loss is not an issue for me and should never become one. I simply want to prevent it. However, I notice that in the cold season my hair is simply laxer and collapses faster. A clear sign that the roots can use a booster.
Non-greasy hair serum
In the morning and evening I distribute two to three pipette strokes in the hair and gently massage the hair serum with my fingertips in circular motions. Works perfectly in both wet and dry hair, because the watery liquid is not greasy.
The fact that the hair visibly and noticeably grows back more vital and also stronger, is due to the better supply of the scalp by the contained Growth Factors, key ingredient of the Doctor Duve product line. Caffeine additionally stimulates the activity of the hair roots. A proven combination of urea, organic acids such as lactic acid, glycine, niacinamide and fructose ensures permanent moisturization of the scalp. As a result, the hair roots are anchored again stronger, remain healthy and active longer.
Strengthening for hair and nails
If I have the feeling that I would like to do something more for my hair, I also swallow two of the "Hair & Nail Booster" capsules from the Doctor Duve line every day. They strengthen the hair and the nails at the same time. "Unlike conventional monoextract preparations, they contain a triplet of different millet extracts. This triplet impresses with its excellent quality and consistent concentration. Furthermore, millet is particularly rich in silica and linoleic acid," explains Dr. Stefan Duve, dermatologist in Munich.
Other "goodies" in the capsules include sufficient vitamins, trace elements, and structural minerals and proteins, which play an important role in strengthening hair and nails.
Doctor Duve Medical Skin Care: "Hair Serum", 30 ml, 70 € , "Hair & Nail Booster", 60 Kapseln, 40 €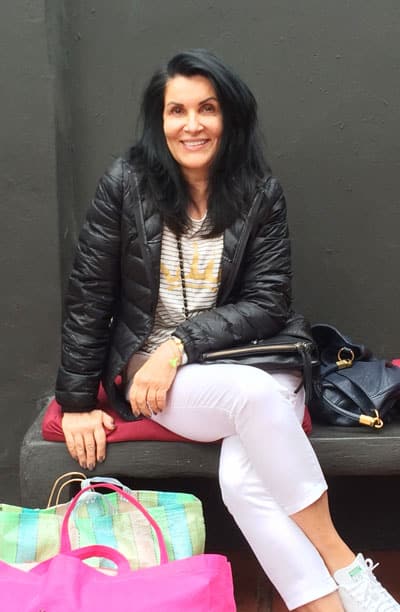 CultureAndCream Author from Munich
To travel during my profession as a beauty journalist was never enough for my. Also my six month on a world trip didn't do it. It always attracts me to other cities, foreign countries, on roadtrips and places I don't know yet. But I am not only interested in "culture" and "cream", I am also fascinated by people who have stories to tell .  Such unique experiences I want to share with you.