Tested for you: 3 vegan lip liner "Read My Lip Liner" by Dashl
Lip liners can make the beauty life difficult. It's not so easy to find a really good contour pencil. Many are so hard that they scratch unpleasantly on the delicate skin of the lips. Others don't have the necessary color intensity or you can't find the right color for your lipstick at all. And, and, and…
Lip liner are a must have
Lip liners are an indispensable tool for a perfectly made-up mouth. They ensure that the color of the lipstick does not "run out" and settle in the small wrinkles – if they are there – above the upper lip. They also perfect the contours and are ideal accomplices for little cheats, if the lips are too narrow or uneven.
Dashl has just launched a vegan lip liner that contours, while at the same time having a bit of a firming effect and plumping up the lips. It comes in three colors that actually always fit: Toffeelicious, Spice It Up and Ruby Forever.
For more defined and fuller lips
II opted for "Toffeelicious", an intense dark pink that actually reminds me a little of the wrapping of a Toffifee. The richly pigmented lip liner can be used to precisely define the contours around the mouth. The tip of the pencil glides gently over the skin. You can immediately feel that the texture is enriched with natural silicone. Does this actually make my lips look a little fuller, or am I mistaken?
The formula is also so moisturizing thanks to jojoba oil that I use it to color my entire mouth and use the lip liner instead of a lipstick. It leaves a velvety matte finish and lasts for many hours without running, smudging or smearing. However, you can just as easily apply it as a primer before lipstick to make it last longer. For a 3D effect, Dashl recommends combining it with a lip oil. Personally, however, this is too much prominence for the lips.
Into the fridge!
Overall, a great product, with only one small downer. Dashl could still optimize this. Since the lead of the lip liner is quite soft, it often breaks off when sharpening, which can be a problem especially at higher outdoor temperatures. My tip: Put the pencil in the freezer a few hours before use!
Incidentally, the Dashl brand was founded in 2016 by two female entrepreneurs, Arbilina Nissan and Nina Akbari, in Stockholm, Sweden. Their goal is to revolutionize the beauty industry and make it easier for more people to access beauty treatments.
Dashl offers products and salon treatments at affordable prices with expert service. The two founders say, "We're making the beauty industry more trustworthy, personal and accessible, helping people not only look good, but feel good at the same time."
"Read my Lip Liner" from Dashl, 12,95 Euro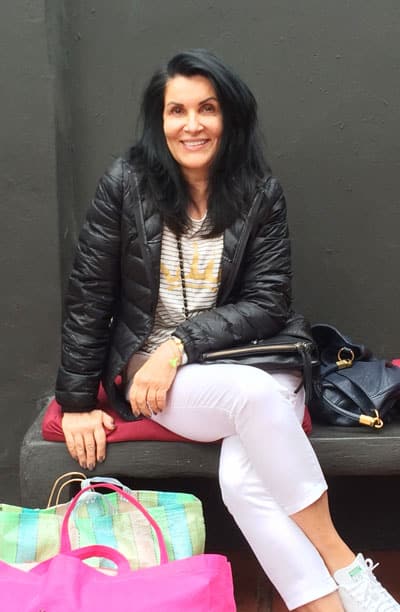 CultureAndCream Author from Munich
To travel during my profession as a beauty journalist was never enough for my. Also my six month on a world trip didn't do it. It always attracts me to other cities, foreign countries, on roadtrips and places I don't know yet. But I am not only interested in "culture" and "cream", I am also fascinated by people who have stories to tell .  Such unique experiences I want to share with you.