Ortner's Hotel In Bavaria – Longevity Thanks To Thermal Water
Longevity means aging healthily and living longer: More and more people are celebrating their 100th birthday today. How do we achieve longevity? Through a healthy lifestyle. Hotels with holistic medical wellness offers contribute to this. A pioneer in longevity in Lower Bavaria: Ortner's Resort with its own thermal spring.
But what has longevity to do with thermal water? The 100,000 liters of water that gush out of the ground every day in the Lower Bavarian spa town of Bad Füssing are particularly rich in sulfur. A kind of liquid super food for the body thanks to its many healthy minerals. Since 1938, the spring has been family-owned by Ortner's Resort – and a is longevity guarantor. For example, sulfur water is considered anti-inflammatory and pain-relieving. It is said to preventively protect against burnout, alleviate joint diseases such as rheumatism, help against skin problems and strengthen the cardiovascular system. Even the Romans 2,000 years ago used the natural occurrence of sulfur water to keep fit.
Longevity: Thermal water at all levels
Particularly pleasant: The thermal water has a constant warm temperature of 37 to 38 degrees. Hotel guests at Ortner's Resort can therefore enjoy the bathtub flair every day in the modern wellness area. A 400-square-meter water area is available, divided into two large indoor pools, two outdoor pools and, on the roof, a sky thermal whirlpool and a brine infinity pool.
The multi-story spa world of the four-star superior hotel was only reopened in 2021, designed by the renowned Munich architect company Landauer. A gem of the complex: the extensive sauna landscape made of natural materials such as stone and glass. The offer ranges from the textile sauna made of stone pine, a pleasantly tempered bio sauna and a steam bath to the event sauna, where regular infusions take place, accompanied by music or short films. The Soleg grotto with salt stones is particularly beneficial for the respiratory tract. Infrared heat cabins ease muscle tension.
Welcome in the "Quelle der Gesundheit"
As a perfect complement to the new wellness area, the "Source of Health" area offers physiotherapy and medical massages. Guests also receive innovative facial and relaxing body treatments in the newly designed "Source of Beauty & Balance" beauty spa. Especially recommended: The 65-minute signature treatment called Ortner's Relaxation Ritual – from a foot bath to a full-body peeling with regional medicinal herbs and a neck massage to relaxation tips for home.
You can then relax in cozy loungers, in the "Stille Alm" relaxation area on the top floor with a fireplace, or directly in the spa area. When the weather is nice, cozy cabanas and day beds seeking peace and quiet. True to the motto of Ortner's Resort: A place to fall in love, to stay, to dream and to be happy.
The new, spacious Roederer Junior Suites in the main building of Ortner's Resort are an equally beautiful retreat. Some of them have separate living and sleeping areas as well as a free-standing bathtub and provide a cozy atmosphere thanks to natural oak wood floors.
A variety of culinary
When it comes to culinary delights, the resort focuses on seasonal cuisine with regional ingredients and Bavarian-international dishes. In the morning in the form of a balanced breakfast buffet, in the evening a 7-course pleasure menu is served à la carte. Dining is in the new Restaurant 1846 with lakeside terrace, which is directly adjacent to the OZ Hotelbar and Spa Bistro. Variety for the palate is provided by the traditional down-to-earth restaurant "Wirt z'Füssing" and the cozy vinotheque "Zur Weinpress" located on the hotel grounds.
In general, the former farm has retained its charm over the decades – despite its constant transformation into a modern wellness retreat with Bavaria's largest hotel-owned spa world and more than 100 rooms (spread over four houses). The history of the facility can best be traced through old photographs and a timeline between the spa area and the hotel bar. Host Bettina Ortner-Zwicklbauer shares interesting insights and fun facts about the origins and history of the resort once a week during an aperitif.
Wide range of fitness
In addition to culinary delights and relaxation, the four-star superior accommodation also attaches importance to physical fitness. There are water gymnastics classes several times a day, a relaxation seminar once a week, and regular guided cycling and hiking tours through the spa triangle around Bad Füssing. The "Tuscany of Bavaria" with its tranquil coniferous forests and reservoirs can also be wonderfully explored while Nordic walking or on the hotel's own e-bikes. Golfers will get their money's worth on the spa's 18-hole championship course.
Tennis players can use the facilities of TC Bad Füssing, located just a few meters from the hotel https://xn--tc-bad-fssing-3ob.de/. It has nine well-maintained outdoor courts, three indoor courts with granulate flooring that is easy on the joints, three squash courts as well as a sauna, solarium and a restaurant. Tournaments are held regularly for locals as well as guests.
The wide range of sports, wellness and enjoyment on offer makes a visit to Europe's largest spa resort, Bad Füssing, not only a wonderful time out, but also an investment in your own health – and thus in a long life.
Photos: Ortner's (5), Mike Badstuebner (1)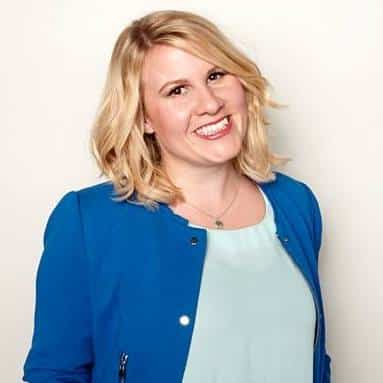 CultureAndCream Author from Munich
As a graduated art historian and archeologist I know the stories of cultures, buildings and paintings – well, most of them. My job as a beauty editor has awaken my love for creams (and tons of nail polishes). I am currently writing about medical and health topics. My favourite activities? Discovering new trends and hot spots while traveling which I would like to share with you.