Tested for you: "Salome" fragrance by Francis Kurkdjian
Fragrance is his profession. The French master perfumer Francis Kurkdjian is at least as well known as the Richard Strauss opera "Salome". It was reissued earlier this year after more than 50 years of standard performances at the Vienna State Opera. Director Cyril Teste, also French, who is known in his home country for his extraordinary work, is responsible for the production. "Salome" is his first independent production outside France.
"A traumatized child"
Fragrance as an olfactory element. "My Salome is a traumatized child," says Teste. His trademark is the use of live cameras and video projections to make the protagonists even more intense for the audience. He always seeks a collective approach for his works: the French director has been working with a team of artists for many years, especially in the areas of video and light, which are so important for his work. This time he used another element: perfume in the auditorium to deepen the experience of opera by appealing to another sense.
A veil of perfume in the auditorium
And this is where the visionary fragrance creator Francis Kurkdjian comes into play. He has created an exclusive fragrance accord for the "new" Salome at the Vienna Opera. This was first sprayed in the auditorium at the premiere on February 02, 2023, in the opera's key scene – the "Dance of the Seven Veils." An unexpected olfactory dimension for the visitors.
Kurkdijan has been working with artists for more than 20 years, has developed fragrances for many leading fashion houses such as Dior, Yves Saint Laurent, Giorgio Armani and Elie Saab, and founded his Maison Francis Kurkdjian in 2009. He developed his "Salome" fragrance, named "724," in close collaboration with director Cyril Teste. "Cyril and I share the same vision. We tell stories in our own respective ways, each in our own language. He is my eye, I am his nose. I also like how he brings creative people together and organizes the ecosystem that results," says the perfumer.
Growth for "724
Unfortunately, the "Salome" fragrance is not available for purchase. Nor does Francis Kurkdjian want to reveal the exact composition of the exclusive fragrance creation for the opera. Only this much: "A musky note between openness and sensuality, sexuality. Something deep, attractive, innocent and numbing."
For this, the EdP of "724", which was released last September, has grown. The luminous, citrus-fresh composition with an urban character is also available as a roll-on elixir and a travel set since this spring. I find the elegant roll-on elixir set from "724" for 100 euros particularly interesting as a starter variant. The Travel Set consists of five 11 ml refills in a luxurious, golden Globetrotter (225 euros).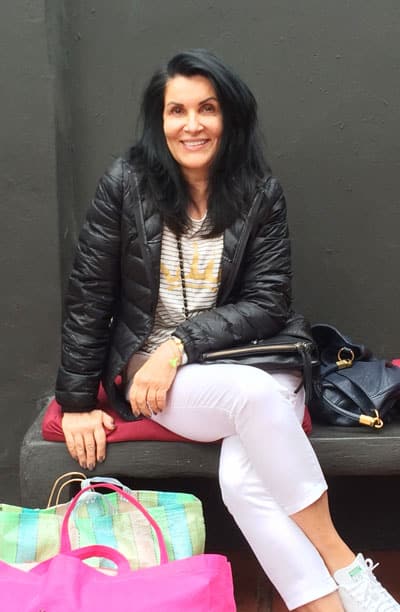 CultureAndCream Author from Munich
To travel during my profession as a beauty journalist was never enough for my. Also my six month on a world trip didn't do it. It always attracts me to other cities, foreign countries, on roadtrips and places I don't know yet. But I am not only interested in "culture" and "cream", I am also fascinated by people who have stories to tell .  Such unique experiences I want to share with you.