Tested for you: "Secret du Dragon Lip Serum" from Okoko Cosmétiques 
Lips to kiss – that was the announcement of the press agency, which sent me the "Dragon's Blood" lip serum to try out. And then a blue pencil twists out of the pure white case. I am sure nobody wants to kiss blue lips. So, to be on the safe side, I first tested the colour on the side of my hand. Not a hint of blue! But where does the blue color of the stick come from? All natural, confirms the manufacturer. No artificial coloring. It owes its bright blue appearance to the blue tansy in combination with blue spirulina algae, whose job it is to regenerate dry, chapped lips. The highly concentrated lip serum contains other repair substances such as dragon blood extract, oribga oils, moisturizing extracts of tomato, prickly pear and broccoli.
Pure nature lip serum
I find the term serum a bit misleading because it is used to imagine something liquid. The pen is just the opposite. Rather hard to apply, especially in colder outside temperatures. A natural product! But this is not uncomfortable because it stimulates the blood circulation in the skin of the lips. Slightly warmed, the texture becomes supple and leaves a pleasant, well-groomed feeling on the lips without shining penetratingly. In times of Corona and FFP2, I am grateful for that.
"Secret du Dragon Lip Serum" from Okoko Cosmétiques, 4 ml, 45 Euro. Order via GenuineSelection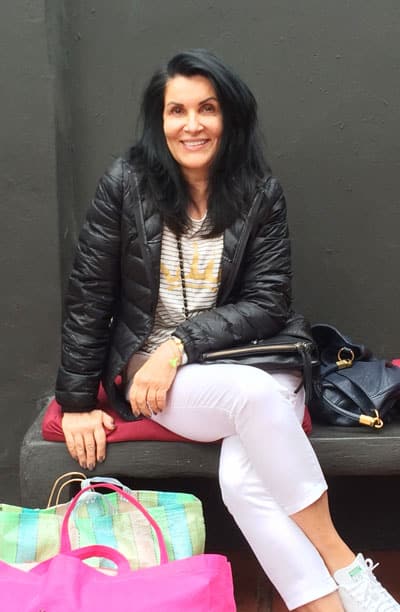 CultureAndCream Author from Munich
To travel during my profession as a beauty journalist was never enough for my. Also my six month on a world trip didn't do it. It always attracts me to other cities, foreign countries, on roadtrips and places I don't know yet. But I am not only interested in "culture" and "cream", I am also fascinated by people who have stories to tell .  Such unique experiences I want to share with you.