My new Life on a Thai Island
One immediately thinks of white beaches, turquoise sea and cocktails under coconut trees. Melanie Rüdiger, a German architect who has drawn to an island in the Indian Ocean for love, reports on the reality in paradise.
Why did you emigrate from Germany to Thailand six years ago?
That sounds like a cliché, of course, because I met my future husband while on vacation. After my first Thailand trip many years ago, the longing for this country never really left me since. When I learned of an acquaintance who had settled on a small unknown island in the Andaman Sea, I took this as the starting point for a planned island hopping. However, I didn't get far, because Koh Siboya turned out to be a little paradise, where you just could live for the day and quickly forget all other plans. Low, now my husband, worked at the only resort on the island and immediately caught my eye with his beaming smile and attentive way. We got closer.
And how did it continue with the both of you?
After the holiday, there were daily video calls and countless WhatsApp messages. On another visit to Thailand he proposed to me and asked if I could imagine living with him on his inherited piece of land. Professionally at that time, I had climbed one of the highest career steps as an architect and project manager. Handling another major project would have been exciting, but it no longer meant a passion. Personally, I had a long, difficult relationship behind me. In short, all of this made the decision easy for me.
What does your everyday life in Thailand look like today?
One of the biggest challenges for me is that there is no daily routine and I do not have any regular work. Just hanging out in the hammock wouldn't be my thing. Usually the weather determines which activities take place – if it's too hot, you can only work outdoors in the early morning, if it's pouring down, you better not set foot outside the door. Unlike in the Gulf of Thailand you can only swim in the Andaman Sea in the high season, corresponding to the European winter, and on our island only at high tide. So much for the myth of a year-round beach life.
Where do you live on the island?
The inherited piece of land in the village of Low's family turned out to be a rubber plantation, which we gradually cleared and cultivated. There we built our house and created a tropical garden with a small seed money and a lot of support from the villagers. Both are expanded regularly and require daily care and maintenance in the tropical climate. We run a constantly growing goat and chicken farm, so that the animals determine a large part of our everyday life. In contrast to many other islanders who keep goats and usually leave them to themselves, we pay attention to the welfare of our animals, and that is very time-consuming. We grow a portion of the feed as well as fruits and vegetables for our own use. During the tourist season, I also organize a small Fairtrade shop in the hotel resort, where I sell handmade products, some of which I develop together with the locals. The profit goes to those most in need in the island community.
From successful architect to a farmer's wife – how does it work?
At first, the joy of my temporary retreating from working life prevailed. I saw it as a kind of sabbatical with a share of survival training. Of course, I asked myself how I was going to cope with no longer being "the architect", but just "the wife of Low". In Germany, we are used to defining ourselves through professional success. And I have to admit, the longer I stay in Thailand, the more I am drawn back to Munich for a few months, into professional life, in order to not lose touch.
I am often asked why I do not seek a job as an architect in Thailand. On the one hand, under the Royal Decree, architecture is one of the activities prohibited for foreigners. On the other hand, our Western understanding of architecture is quite a long way from the Thai idea of modern architecture in terms of style and taste. And if I miss building too much, we'll just start a new project on our land. The next ones will probably be a pool and a guest house.But it's not only my job that is meaningless to my new environment. Most people on our island have never travelled further than the nearest small town. Bangkok already is on another planet for them. The distant Europe is beyond their imagination and, unfortunately, there is a complete lack of interest in other cultures or languages. The only question I keep getting asked about my background is "Germany is a cold country, isn't it? ".
How do you manage life – a goat farm instead of the big city?
Before I moved to Koh Siboya, I had the clichéd image of Thailand as a Buddhist country with ornated temples, smiling beauties clad in precious Thai silk, and craftsmanship on every corner. My new home is pretty much the opposite of that idea. While Northern Thailand around Chiang Mai is more like this picture and Bangkok offers a wide spectrum anyway, the South is rather known for its beaches than for its culture. You might look for beautiful furnishings, high-quality materials and artistic handicraft almost in vain. This is often frustrating for me as a designer and design lover, and I am drawn to a nice design hotel every now and then to recharge my batteries.
What does it mean for you to have to renounce a lot of material things?
When we built our house, we made sure that it adapts to the dwellings of the other villagers. It should not be a luxury villa with all trimmings, but simply a custom-made, cozy house in "tropical island style". Accordingly, there is no air conditioning for example, and very few electric household helpers. And who would like to clean windows if simple wooden shutters do the same? We also started on a relatively small budget. For the first months we didn't have a kitchen, Low ate at the resort and I ate with his family. Hot water, TV, internet – nil. Fortunately, there is electricity on the island, albeit only since 2009. I would probably have reached my pain limit there. The many power outages give an idea what life would have been like then. Since we have to pump our water into the house, no electricity directly means no running water. Needless to say, clothing, accessories and make-up don't matter in farm life. I feel that the many simplifications compared to my life in Munich are mostly liberating. Since we usually make purchases that contribute rather to comfort than pure luxury, the pleasure is immediate and lasts a long time.
What are you glad about to have left behind?
The word "stress" no longer exists in my vocabulary, and I am always amazed at the importance it places on my friends' life at home. With my distant view, I can say that much of the stress we experience in Germany is self-inflicted. Occasionally, we should pick up a little serenity from the Asians.
What do you have in your luggage when you fly home from Europe?
Of course, despite all the good intentions, I always travel back to Thailand with excess baggage, with all the things I supposedly need. In any case, I always take a selection of cheese with me, as well as European plants that I try to grow in my own garden, with sometimes moderate success. In addition, I leave Germany every time with the feeling that I have reconnected with my roots. Munich remains my home after all.
In part 2 of the story you will learn everything about "the other Thailand", Melanie's life in a Muslim village, their culture and differences in mentality in the "Land of Smiles".sunterschiede im "Land des Lächelns".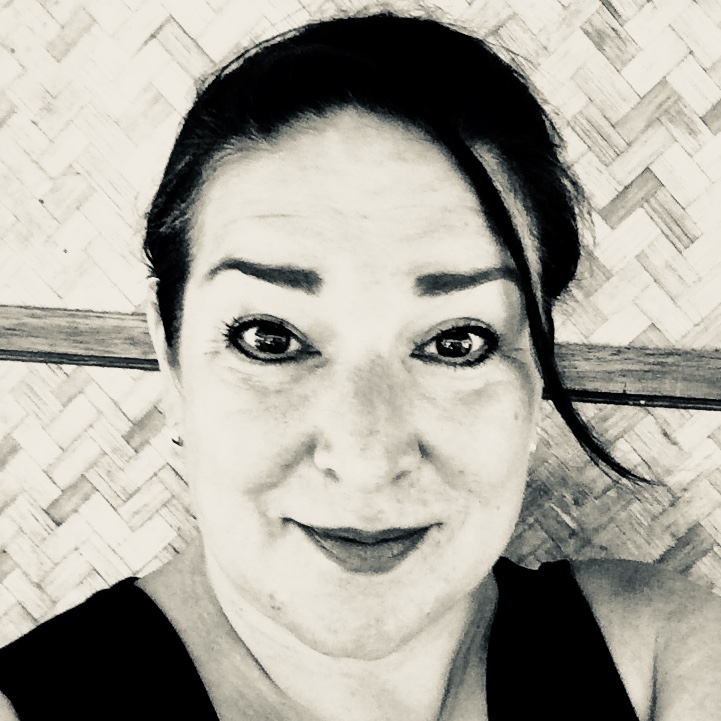 Since I swapped the urban jungle for a real one in 2014, I have been living in two worlds. As a graduate engineer in architecture in Germany, I deal with large-scale projects built of concrete and steel. I am passionate about Scandinavian architecture and timeless design. On our goat farm in Thailand there is nothing more exciting than the birth of a new kid. Besides that, I always find something to redesign and to learn new craft techniques. I am learning new languages with enthusiasm, with Thai being the biggest challenge so far.