Provence – Luxury Resort In The Lavender Fields
Provence is a paradise in Europe. If you're looking for a vacation destination that can be reached without a ten-hour flight, you'll find it in the south of France. Just under 50 kilometers from Avignon, where lavender fields meet vineyards and cypress trees, is the five-star Relais & Châteaux Resort La Coquillade.
The Provence is famous for its endless blue lavender fields. But it offers much more. For example, La Coquillade. It is a hideaway with German-Swiss roots and the charm of a Provençal village. Thus, it was none other than the grandson of the wellknown German writer Hermann Hesse who had the present hotel built on the former stone settlement a few years ago.
Where Cistercian monks once lived, La Coquillade founder Andy Rihs built 68 spacious rooms and suites in light colors and with natural materials. My tip: Number 15 is a particularly nice place to stay, with a large terrace, private Jacuzzi and sauna.
Those who like it even more intimate, rent the vacation home Bastide Les Vallats belonging to the hotel with mini spa, XXL pool and six bedrooms. It is located 20 minutes drive from La Coquillade, guests can also use all the amenities of the hotel (in low season: 3 nights for 12 people from about 8,000 euros). By the way, the name Coquillade comes from the Provençal word for the crested lark – Coquilladou.
Award-winning spa and own cycling center
The Provence hotel La Coquillade opened in 2008; ten years later, sons Tobias and Oliver Rihs took over and have since continued to run it in the spirit of their father Andy. Surrounded by rose-covered vines, ocher-colored rocks and old windmills, the hotel in Provence impresses above all with its award-winning 2,000-square-meter spa. It has won several awards as the best French luxury spa. In addition to a fitness room, a large sauna landscape (including a hamam), and an indoor pool, there are also three whirlpools with a view of the vineyards – wonderful!
Don't forget to book it: The 90-minute Signature Ritual treatment, which combines hot stone elements with classic massage techniques. Lavender oil is used to ensure that the skin is also well cared for. What an experience! For facials, in turn, only products from the Swiss brand Nescens Cosmetics are used. Also part of the wellness offer at the hotel are two huge outdoor pools surrounded by an avenue of cypress trees and bathed in the southern French sun.
Provence: visit the most beautiful villages in France
However, La Coquillade is not only known for its beguiling scenery and many relaxation options, but also for its bike trails. In the hotel's own cycling center, there are high-quality bikes (also electric-powered) from the Swiss premium brand BMC. This is the best way to explore the surrounding area, such as the ocher village of Roussillon, known for its orange-brown houses. Particularly sporty cyclists can continue from there to Mount Ventoux (1,912 meters), the legendary summit of the annual Tour de France cycling race.
Gordes is not far from Roussillon. Also a picture-book village, picturesquely situated above the Calavon River on a rocky outcrop in the Monts de Vaucluse. It is a very tranquil place, with around 2,000 people living in an area of 48 square kilometers, which corresponds to a population density of 39 people per square kilometer. By way of comparison, around 4,000 people live per square kilometer in Berlin. Artists such as Victor Vasarely and Marc Chagall have been drawn to the idyllic setting. Another beautiful postcard motif not far from Gordes is the old Moulin de Jérusalem windmill.
Loumarin is also worth a visit in the Provence. It is one of the most beautiful villages in France and is particularly inviting on Fridays, when the large weekly market takes place. Then the merchants offer various regional specialties, from lavender pillows to Navettes cookies the most famous cookies of the Provence with orange blossom flavor.
From Asian finger food to French fine dining
The aromatic diversity of Provence is best experienced at La Coquillade. Chef Pierre Marty prefers to source his ingredients from the hotel's large, on-site vegetable and herb garden, where there are even beehives that provide honey for the breakfast buffet. The rest of the produce comes almost exclusively from the hotel's surroundings around the Luberon National Park in the Vaucluse department.
Gourmets can choose from four different restaurants – from Asian finger food in the hotel bar to Mediterranean cuisine at Cipressa by the pool (the truffle pasta is to die for!) to star-level fine dining at Avelan and Les Vignes, which serves French dishes in the style of a Provençal bistro.
To match the gastronomic experiences, La Coquillade Resort offers its own wine. The assortment of the Aureto-Vinery includes nine different wines. The production is located on the hotel grounds and can be visited by appointment. The vines, on the other hand, can be admired all day as they grow around La Coquillade. The highlight is certainly the rosé wine Aphélie 2022, which has already won several awards and tastes as wonderfully special as one feels as a guest at La Coquillade. Santé!
Text: Mike Badstübner, Nina Zeller, photos: Coquillade, Mike Badstübner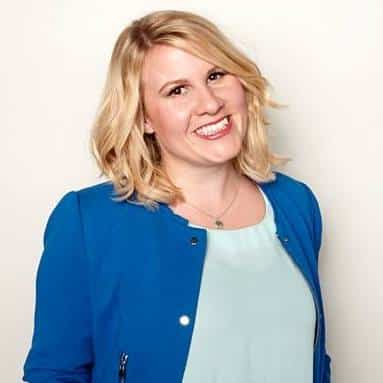 CultureAndCream Author from Munich
As a graduated art historian and archeologist I know the stories of cultures, buildings and paintings – well, most of them. My job as a beauty editor has awaken my love for creams (and tons of nail polishes). I am currently writing about medical and health topics. My favourite activities? Discovering new trends and hot spots while traveling which I would like to share with you.