Tested for you: Super Anti-Brass Mask "30_Sek Anti Gelbstich" from Guhl
An intensive anti-brass mask that only needs 30 seconds to unfold its effect – that has always been my dream. Because: Yes, my hair has silver strands that tend to yellow tint if not intensively cared for. And another yes, I am impatient. What could be better for me than an intensive treatment that creates results quickly. No more long waits in the bathroom with damp hair and a product on your head that has to work for many minutes until you finally get to rinse it out.
Anti-brass mask
The anti-brass mask "30_sek Intensiv Kur Anti-Gelbstich" promises to be as intense as a treatment, yet as fast as a rinse for a cool, radiant blonde for my silver strands. What it contains: The highly concentrated conditioning formula is 97 percent natural ingredients. HC Blue No. 12 is the active ingredient that helps neutralize the yellow tint. Among other ingredients, panthenol, with its soothing and moisturizing properties, keeps hair supple. What is not included in the vegan formulation are silicones, parabens, microplastics, alcohol, ammonia, and sulfate. So far so good!
Efficient and simple
I do the test: First I wash my hair as usual – already with a purple anti-brass shampoo – by the way, I also have one from Guhl in my collection. It's called "Silberglanz & Pflege". Then I dry the hair lightly in the towel, so that afterwards the cure does not run out of my wet hair. I then distribute the intensive treatment in the hair, taking special care to completely cover the silver strands. After 30 seconds of exposure time – I count with – I rinse the product with lukewarm water again.
The result: My silver strands shine in a cool, radiant tone. No trace of yellow cast anymore! The hair looks healthy and shiny and is easy to comb through. The anti-brass treatment "30_sek Intensiv Kur Anti-Gelbstich" has convinced me. Also in terms of sustainability. The highly concentrated care formula consists of ingredients that are 99 percent biodegradable and 97 percent natural in origin. Last but not least, the price of not even three euros for 100 ml of product is unbeatable!
…and even more intensive treatments
By the way, there are more of the 30 seconds intensive treatments: "30_sek Intensiv Kur Reparatur" with pear extract and oil for damaged and stressed hair. If the hair is dry and dull, the "30_sek Intensiv Kur Feuchtigkeit" with sea buckthorn oil provides noticeably more suppleness. Colored, tinted & highlighted hair gets a visibly more vibrant color shine with the "30_sek Intensiv Kur Farbpflege" with raspberry seed oil.
All "30 _sek Intensiv Kuren" by Guhl are available for € 2.99 / 100 ml in drugstores, department stores and department stores.
anti-brass mask, blond hair treatment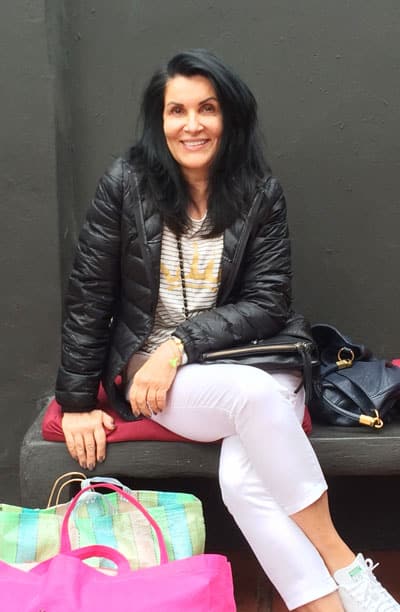 CultureAndCream Author from Munich
To travel during my profession as a beauty journalist was never enough for my. Also my six month on a world trip didn't do it. It always attracts me to other cities, foreign countries, on roadtrips and places I don't know yet. But I am not only interested in "culture" and "cream", I am also fascinated by people who have stories to tell .  Such unique experiences I want to share with you.