Tested for you: Self tanner "Sun Face Tan Water" from Glynt
I love self tanner because I don't like to walk around in spring with a winter pale face. Well, I'm not really pale by nature. But a bit of a sunkissed look without UV radiation is something nice. With many self-tanners that I have tried, I do not like the texture or the smell. For me, they are also not a replacement for a day cream, but an add-on, but not always the two textures get along well. Alternative were for me therefore often sun drops, which I mixed under the day care. A tanning water could be a good alternative for me, so I tried the "Face Tan Water" from Glynt.
Tanning water
The "Tan Water" self-tanner in a pump dispenser lives up to its name. It is actually a watery, transparent liquid. Like all self tanners, it contains the self-tanning active ingredient DHA (dihydroxyacetone), which combines with the proteins in the horny layer and thus tans the top layer of skin. The "tanning water" has already passed the smell test for me. It smells pleasantly cosmetic.
After cleansing, I apply my day care as usual and wait long enough for it to be fully absorbed. From the self tanner I should give 1-3 doses on a cotton pad and spread it with circular movements from the center of the face in all directions. I do it that way for the first application. However, I have the feeling that too much of the tanner and also of my skincare remains in the pad.
Less is more
Next time I prefer to use my fingers. One pump is enough for the face – more of the liquid would run through my fingers anyway. I spread the self tanner from the bridge of the nose over the cheeks to the forehead and chin area, creating a soft transition to the neck.
After about two hours, a beautiful, really very natural tan has set. For me, just right, not too light and not too dark. Therefore, it is also enough for me to re-treat only every second or third day to keep the sun-kissed result. In the sun – if it shines – I of course additionally apply a UV protection, because it is not included in the "Face Tan Water".
"SUN Face Tan Water" from Glynt, 30 ml, € 9,60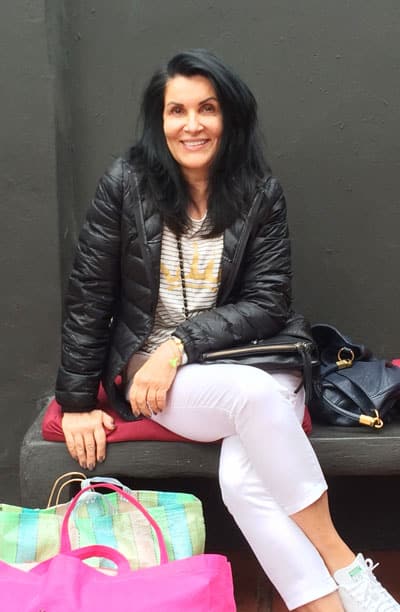 CultureAndCream Author from Munich
To travel during my profession as a beauty journalist was never enough for my. Also my six month on a world trip didn't do it. It always attracts me to other cities, foreign countries, on roadtrips and places I don't know yet. But I am not only interested in "culture" and "cream", I am also fascinated by people who have stories to tell .  Such unique experiences I want to share with you.