Tested for you: Setting Spray "Boost" from Beautyblender
Boost 4-in-1 Firming Peptide Setting Spray sounds promising, but what is it exactly? It is a multitasking spray that sets makeup for up to 18 hours. In the process, it is supposed to plump up the skin, make pores disappear and reduce an unsightly shine. Micro-powders are at work as pore refiners and against shine. Peptides and mimosa flower extract are said to make the skin appear firmer in the long term. Caffeine helps the complexion feel more invigorated and soft.
Setting spray with peptides
And what about the peptides, which are already promised in the product name. These tiny molecules are particularly powerful and help to reduce the appearance of wrinkles, fine lines, discoloration, as well as loss of firmness.
According to the chemical definition, peptides are smaller proteins. Their building blocks are several amino acids linked by peptide bonds. This is where the name comes from. Peptides have numerous functions in nature – some act as messengers in plants, others are hormones in the human body.
In the skin, peptides can strengthen the cells by ensuring that the proteins can better develop their effect. At the same time, UV rays, pollutants and bacteria are kept away. Because peptides stimulate the production of collagen, the skin looks firmer and younger over time.
My spray test
The spray from the pink bottle does not need to be shaken, but is already ready for use. I close the eyelids so that nothing gets into the eyes when spraying. If so, wash out immediately with clean water!
The setting spray smells delicately of mimosa and lays weightlessly on my skin. In fact, I think I feel an immediate slightly tightening surface effect as soon as the evaporation of the liquid begins.
The skin feels plump and supple. The makeup or whatever color you wear on your skin stays in place all day long. I also use Boost over my tinted sunscreen, which otherwise likes to shine a bit. Nothing at all smudges with the Setting Spray, as the texture is moisture resistant and waterproof. In addition, vegan, free of animal testing, oil- and gluten-free.
"Boost" from Beautyblender, 100 ml, 40 Euro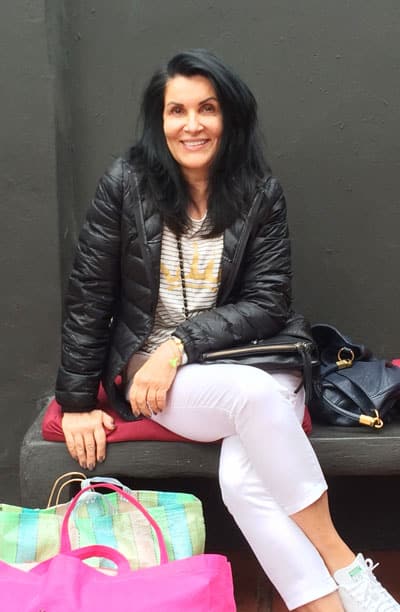 CultureAndCream Author from Munich
To travel during my profession as a beauty journalist was never enough for my. Also my six month on a world trip didn't do it. It always attracts me to other cities, foreign countries, on roadtrips and places I don't know yet. But I am not only interested in "culture" and "cream", I am also fascinated by people who have stories to tell .  Such unique experiences I want to share with you.