A Soap Opera (in four acts)
I swear, I never wanted to write those two words "soap opera" as a headline again. Hardly any other term is felt more often used for soap articles in magazines. But no doubt, it has to be done once more: Because for me, love and hate are hardly ever so close (like in an opera) for a cosmetic product as for soap. Here we go – listen to my personal soap opera in four acts.
First act
I will never forget the scent that spread when my grandma opened the linen cupboard: Whenever I was allowed to help her with the bedding as a little girl, this wasn't the smell of detergent and laudry starch – there was something magical in the air … something way more exciting to me. At some point I found out that the scent that fascinated me came from a bar of soap which was placed between the sheets. But it wasn't just the scent that captured me.
One soap, called "Bois D'Orange" by Roger & Gallet, was wrapped in a pretty tissue paper sealed with a paper ring. Another, the masterpiece from Yardley, had tiny purple lavender flowers on the packaging. Last but not least, the one all dressend in black and red tissue paper with the picture of an elegant, fan-swinging dancer fascinated me deeplyw. Who was that girl? Later I found out that the dancer on the "Jabón Maja" was Tortola Valencia, known as the muse of various painters and of Esteve Monegal, the founder of the Spanish fragrance house Myrurgia.

This really had nothing to do with the first soap-like brew made from potash, pine cones, animal and vegetable fats mixed by the Sumerians 6000 years ago. By the way: It was not until the Middle Ages that a mixture of seaweed ash and olive oil was refined with fragrances in France, which made it into European courts. Ironically, the outbreak of the plague ended the first hype, as the people feared soap would make the body permeable and susceptible to disease. If they'd only known!

It the 19th century that attitudes changed and new manufacturing processes made soap a luxury item. Some of them became not only a kind of cultural asset but also cult item. Like the aforementioned Yardley, the Roger & Gallet or the Lux, for which stars from Marlene Dietrich, Hildegard Knef, Romy Schneider and Senta Berger became testimonials. Or the green and yellow striped soap called "Fa" that wrote history in the seventies with the "wild freshness of lime".
Second act
But back to my personal soap stories. Not only grandma but also my father contributed to the early childhood influence on soap matters. Travelling a lot on business all over the world, he brought me soap from all trips, each stopover and any vanity kit on the plane. So to speak a scented piece of the big wide world. And I couldn't wait to immerse myself into this world out there with the colorful hotel soaps and his great stories after his return: From Geneva to Las Vegas, from Rio to Tokyo – everything became palpable way before it went digital. And these soapy souvenirs showed me one more thing: wherever he was, he gave me a thought. Some of them I kept in a small box to this day – and: They still smell nice!
My dad certainly not only fired my imagination, but also awakened my passion for fragrances, foreign countries and storytelling. But as befits a classical opera, my relationship with soap is not without drama.
Third act
"So that the sheets smell extra-fresh," answered my grandmother when asked why the soap is in the closet, not in the bathroom. Of course, I had to examine exactely, whether that thing in the closet is really soap. To be honest, she had not been amused, after I had wetted it. This soap didn't look nice anymore, so she couldn't put it back between the sheets.
Water is the antagonist who inevitably leads to the sinking of the soap. As soon as they get in contact, the beauty can't withstand the beast. In the beginning of this fateful affair, the soap seduces with lucious foam, sbut shortly after the drama starts. Back in the soap dish, it transforms into an ugly amorphus something. It doesn't help if you wash it to keep the foam from drying in the form of hideous bubbles. And even if optics are semi-okay on the top, the evil spreads on the underside: muddy, colored soapy liquids. A quick dab with a Kleenex? Makes it worse. To top it all, you also will find fine pieces of the cellulose on the soap, which hardly can't be scraped off – which, by the way, doesn't make it prettier either. After a week at the latest, I can no longer offer that muddy, sticky something as a hygiene standard in the guest toilet. If I use it all by myself, it gets a grace period – after all I know it's still performing – but increasingly touching it doesn't make me happy at all. By the way, a product cycle to which very high-quality soaps are also subjected – the creamier and more caring, the muddy. And with a heavy heart we're on the point of divorce.
Fourth act
Can there still be a happy ending? Yes. Because I love soaps. And both optically and haptically, a handwash lotion cannot keep up with it. Soap is also more sustainable: if you give it the chance, it dissolves into nothing and that little bit of paper is easier to recycle than a plastic container, no matter how environmentally friendly. And last but not least: never underestimate early childhood imprints! Therefore, in the end, love will win.

Soap will always be on the side of my sink, sometimes just because it fits so nicely in the bathroom. I also put in the linen cupboard. So, for me, it is a great pleasure when a fragrance house not only brings a perfume, but also a piece of bubbling luxury on the way. And: Yes, I confess, I'll grab the soap from the hotel's amenity kit too. #SorryNotSorry. Using them at home they literally take me by the hand and tell me stories of the places I've been, like the time with my father. Isn't it wonderful, especially in these travel-free times?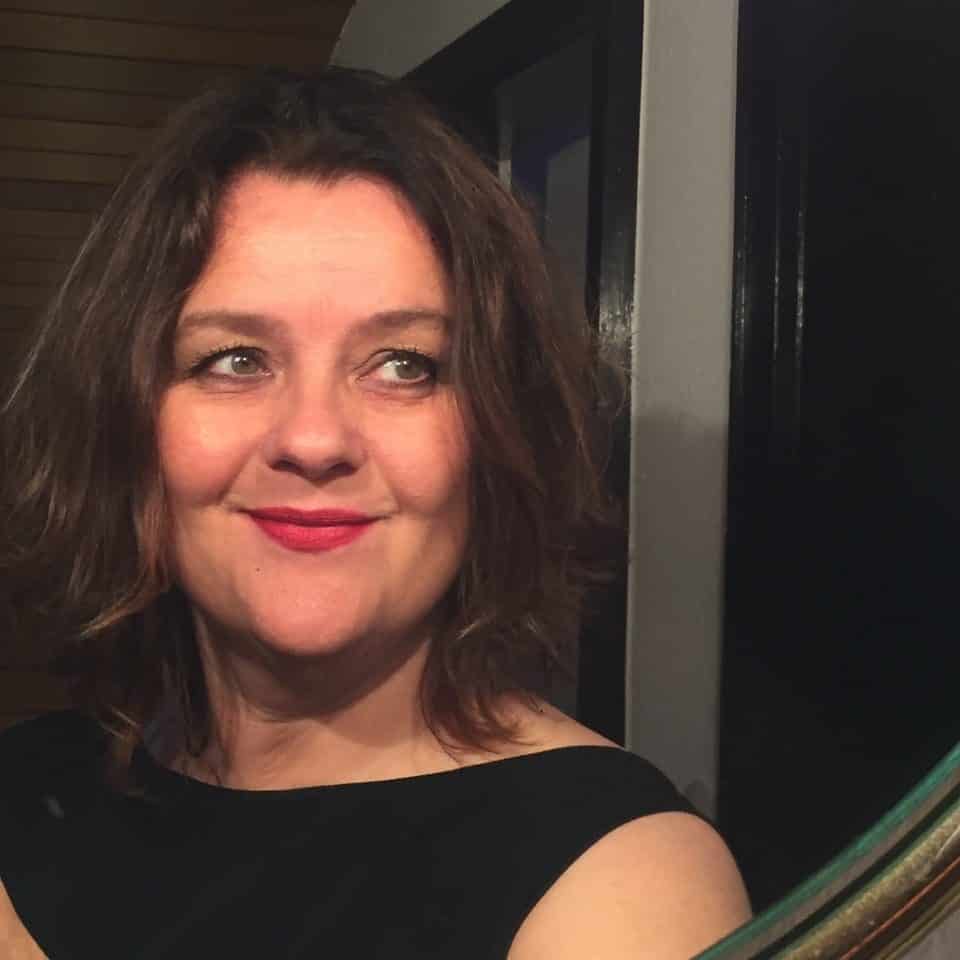 CultureAndCream Author from Munich
Since many years I am working as a freelance writer of beauty and lifestyle topics for magazines like Vogue or Glamour. What drives me again and again: not only the product or the trend, it is the people and the story behind – and what it does to us. In addition, my job often takes me to the most beautiful places in the world. Even in private one likes to find me in one or the other wellness location, research not excluded. Culture and Cream, then. Always in the luggage: fragrance, sunprotection and lipstick. What color? Red. What else