Tested for you: Body Cream "Bom Dia Bright Cream" from Sol de Janeiro
I love Rio de Janeiro, a city full of joie de vivre. For that reason alone, the Sol de Janeiro brand has always had pluses for me. And then the design. The brightly colored pots, which lie so nicely in the hand, simply put you in a good mood. So I am not entirely objective as you can see. But there is always a subjective feeling when it comes to beauty. Or is it not? You like the feel and smell of a product, or you just don't like it.
Bom cheiros
Whereby we would be right at the scent of the new Sol de Janeiro body cream. "Cheiros" (smell) as it is called in Portuguese is a very important factor in Brazil. Smelling good is a must in a country where life for many people – more or less less clothed – predominantly takes place outdoors and then on the beach. That's why the "Bom Dia Bright Cream" got a very special signature fragrance. "Cheiros '40" combines the oriental gourmand notes of black amber, plum and dark-sweet cremé de cassis with the delicate aromas of Brazilian orchid, jasmine and vanilla.
Body cream with mango and banana
The texture is deliciously creamy and has a delicate soft pink color. The scent is subtle, as it should be with a skin care product. Applied to the body, I immediately feel a pleasant moisturizing effect of the skin. After a few days, it looks more even. Especially on my shins, which are extremely dry areas for me. The smoothers are called alpha-hydroxy fruit acids, known as AHAs, from banana and mango. Like a peeling, they promote cell renewal for a smoother complexion. But they are so gentle in their effect that you can go into the sun with them without worry – with UV protection, of course.
Free radical protection and pore cleaner
There is also vitamin C ester. It is a quickly absorbed form of vitamin C that is released with a delay, providing constant protection against free radicals. Cajá, a tropical fruit rich in vitamins and minerals, stimulates collagen and elastin production, while Cupuaçu butter, rich in essential fatty acids, promotes the elasticity of the skin. And then the body cream has another benefit: thanks to willow bark extract and its anti-inflammatory, pore-cleaning active ingredient salicin, the hair follicles are kept free and hair ingrown is prevented. Unfortunately, I cannot confirm this from my own experience, as my legs have been lasered hair-free for years.

"Bom Dia Bright Cream" from Sol de Janeiro, 75 ml, US$ 20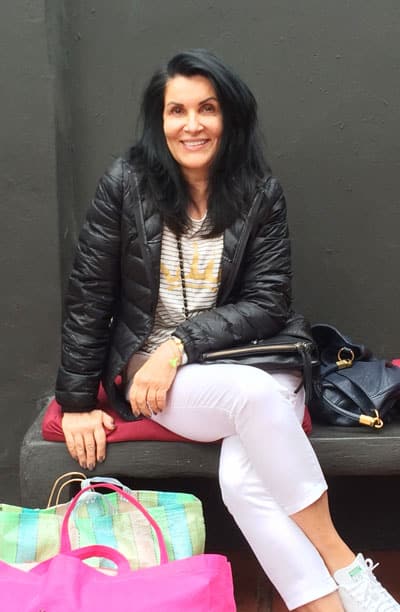 CultureAndCream Author from Munich
To travel during my profession as a beauty journalist was never enough for my. Also my six month on a world trip didn't do it. It always attracts me to other cities, foreign countries, on roadtrips and places I don't know yet. But I am not only interested in "culture" and "cream", I am also fascinated by people who have stories to tell .  Such unique experiences I want to share with you.