Tested for you: Talcum Powder "Borotalco" from Roberts
A talcum powder to save the day. I have one. No time to wash your hair? Everybody knows that. No dry shampoo at hand? I know – especially when traveling That's why I always have a small can of "Borotalco" from Roberts on hand. Every Italian knows the green, nostalgic sprinkle can. It has been around since 1904 and is a body powder made from natural microtalc – 100% from Turin. Makes the hair roots fluffy again, but has many other applications.
This talcum powder – a piece of Italian tradition
The history of Borotalco began back in 1878 in a small pharmacy in Florence. There, Henry Roberts was tinkering with a talcum powder body care product and eventually developed his Boro talc. At that time, he certainly did not even dare to dream that the white talcum powder would shape the skin care of Italians for generations.
But in 1904, the talcum powder in the classic green tin actually moved into Italian households and it has been impossible to imagine life without it ever since. The classic fragrance alone, which harmoniously combines the fresh notes of citrus with white flowers and a talc base, brings back childhood memories for most people.
Practical about the powder is that it can be used by the whole family – from baby to nonno. Natural talc powder has excellent care properties: it is absorbent, refreshing and smoothing. In 1957 the company launches its advertising slogan, universally known in Italy, "Se non è Roberts non è Borotalco", which means "If it's not Roberts, it's not Borotalco".
The journey continues
The Bolton Group, which took over the successful traditional Italian brand Borotalco in 1992, has continued to run the company with the same high quality standards ever since. The 1990s then saw the emergence of the Borotalco product lines. This was soon followed by the innovative deodorant products, which use microtalk not only to absorb the sweat already present, but also to regulate perspiration.
Shower gel, bath foam and liquid soap complete the portfolio. And let's not forget the popular Crema Vellutante, which has been popular for full-body care since 1904. In 2011, the line was also launched in Switzerland and Slovenia, followed three years later by Austria. Although the newer products feature a modern presentation, the nostalgic look has fortunately remained with the green powder. The ph-neutral and dermatologically tested "Borotalco" is available in practical travel sizes through to tins in the family size of 500 g and in a bag for refilling.
Travel Edition "Borotalco" von Roberts, 40 g, 1,50 €
Photos: Borotalco (6), privat (3)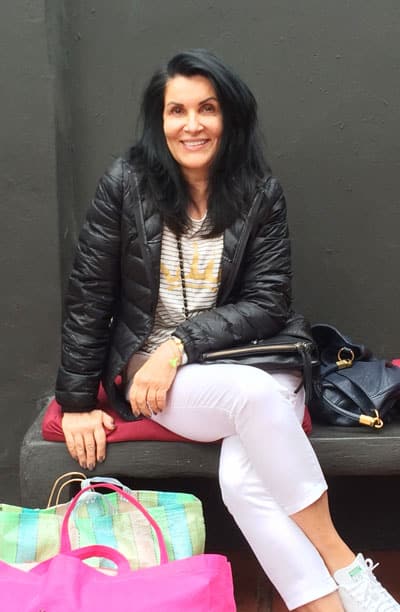 CultureAndCream Author from Munich
To travel during my profession as a beauty journalist was never enough for my. Also my six month on a world trip didn't do it. It always attracts me to other cities, foreign countries, on roadtrips and places I don't know yet. But I am not only interested in "culture" and "cream", I am also fascinated by people who have stories to tell .  Such unique experiences I want to share with you.