Tested for you: "Body Cream" by Dr. Jetske Ultee
In the Netherlands, the brand has long been synonymous with high-quality skin care. Behind it is a doctor from Rotterdam, Dr. Jetske Ultee. Another doctor brand, you might say. Yes, but this medical doctor is a research doctor in cosmetic dermatology. In 2009 she started to share her knowledge on her skincare blog and in 2010 introduced her skin care and make-up line Dr. Jetske Ultee. Why did I choose something as unspectacular as a body cream to test out from your comprehensive line?Because it is finally an honest body cream that does not claim to firm up slack tissue, tighten the skin and smooth cellulite – which never works anyway. I also have to agree with Dr. Ultee, who says, "Finding a good body care product with really effective ingredients is quite difficult."
Simply cream away dry skin
And indeed, the body cream is rich, but neither greasy nor sticky. It is unscented, so it smells pleasantly neutral and does not bother you when you apply perfume over it. What I like most is that it keeps my dry skin, especially on my lower legs, smooth all day and prevents flakes from forming. This is due to a high concentration of the liquorice root extract. There is also niacinamide (vitamin B3), one of Dr. Ultees favorite substance, which is also included in her facial care. It not only protects the skin against moisture loss by strengthening the barrier function, but also against damage caused by UV radiation. I use it for the whole body and preferably after showering on the slightly damp and warm skin, because then it has the most lasting effect. And not to forget the price / performance ratio is right too!
"Body Cream" by Dr. Jetske Ultee, 500 ml, ca. 34 Euro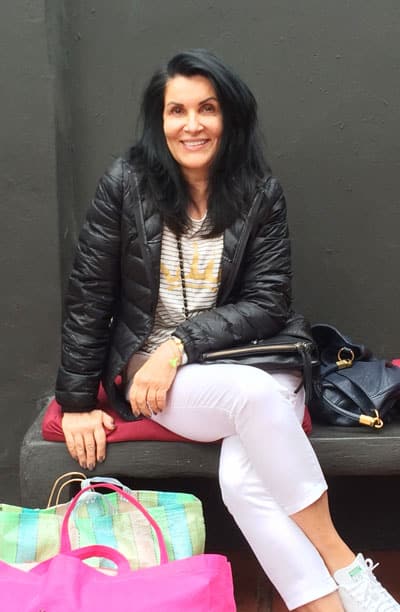 CultureAndCream Author from Munich
To travel during my profession as a beauty journalist was never enough for my. Also my six month on a world trip didn't do it. It always attracts me to other cities, foreign countries, on roadtrips and places I don't know yet. But I am not only interested in "culture" and "cream", I am also fascinated by people who have stories to tell .  Such unique experiences I want to share with you.