Tested for you: "Bubble Mask Peeling" from Payot
Another Payot product in my test series? Yes, it has to be. I just got a sample of it. And I actually tried it the same evening. Why? Because the word bubble made me curious. What do I have to imagine by that? Chewing gum bubbles popping up? Or rather tiny bubbles that wander over my face. I'm curious. Before that, I check the ingredients: raspberry AHAs, blueberry, orange and lemon fruit acids – all light peeling substances.
Crackling sensation
I spread a thin layer of the pink gel on the still damp skin on the face and neck, the 5 ml sachet doesn't give any more. I leave out the eye area, as prescribed. At first nothing happens. But then the gel layer takes on a whitish tone in a matter of seconds. First creamy, it gradually transforms into small bubbles. After about 1 minute my face is covered all over with white foam. My skin tingles and tingles pleasantly, and I hear a faint crackling sound when the oxygen-containing bubbles "burst" again one after the other. You know this from the bubble bath in your tub. After a few minutes, all the whites of my face are gone. What remains is a delicate, creamy surface. As recommended, I rinse off the leftovers with lukewarm water after 5 minutes. The tactile check: my skin feels delicate and somehow finer. In the mirror it shows a fresh glow!
"Bubble Mask Peeling" from Payot, 8 mask of 5 ml, ca 34 US$
PHotos: Payot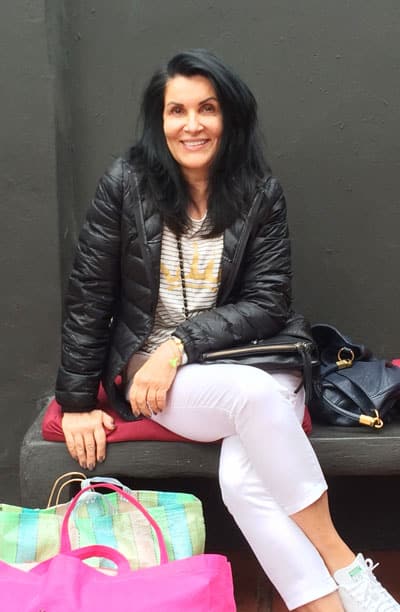 CultureAndCream Author from Munich
To travel during my profession as a beauty journalist was never enough for my. Also my six month on a world trip didn't do it. It always attracts me to other cities, foreign countries, on roadtrips and places I don't know yet. But I am not only interested in "culture" and "cream", I am also fascinated by people who have stories to tell .  Such unique experiences I want to share with you.