Tested for you: Cicé "Peelingserum"
The skin care line is vegan, free of critical ingredients and comes from German production. It was originally developed by the two founders Catharina von Rogister and Bernadette Brysch in 2007 for aesthetic plastic surgeons, especially for use before and after operations. This means that the products are extremely soothing to the skin. For me all indications to take a closer look at them. I chose the peeling serum for testing. I have to admit, as an impatient person, I was particularly interested in the fact that you don't have to sit around somewhere and wait for it to take effect and then wash off again. No, the peeling serum is applied overnight!
Night shift
The serum comes out of the dispenser in a transparent and homogeneous liquid. It is easy to spread on cleansed skin and is massaged in without any mechanical scratching grains tampering with the skin. I never liked that feeling! At first you can smell the fruit acids contained, eight in number such as salicylic, glycolic and lactic acids, which are responsible for the peeling effect Sabiwhite, an extract from turmeric root, works against age and pigment spots, while glycerol and pantheon (provitamin B5) moisturize and soothe the skin. After about ten minutes my face begins to tense slightly. But in order not to disturb the peeling effect, I can only apply my night care after 30 minutes. It can be easily distributed over it. The next morning I clean the skin as usual. It feels good – delicate and soft. Twice a week I use the peeling serum in the evening and use it to specifically treat my oily T-zone with the enlarged pores. After about four weeks, the complexion looks more even, the pores already look a bit smaller and the T-zone does not grease so quickly. I've already got used to the sour smell when I applied it.
Cicé, "Peelingserum", 30 ml, ca. 69 Euro
Lead photo: masarik@shutterstock, Cicé (2)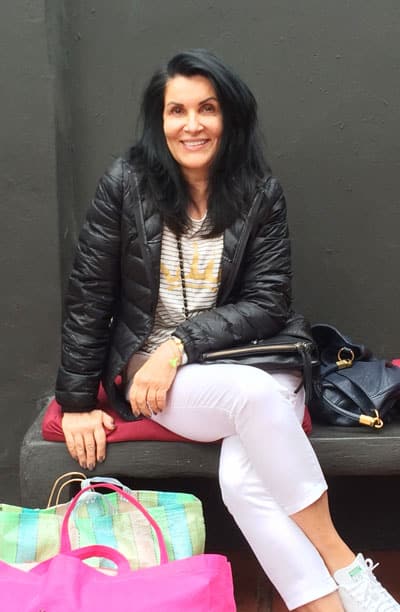 CultureAndCream Author from Munich
To travel during my profession as a beauty journalist was never enough for my. Also my six month on a world trip didn't do it. It always attracts me to other cities, foreign countries, on roadtrips and places I don't know yet. But I am not only interested in "culture" and "cream", I am also fascinated by people who have stories to tell .  Such unique experiences I want to share with you.