Tested for you: gitti's "plant-based vegan nail color"
Free from… this is the big trend in the nail polish business. Many labels, whether small or large, are fighting a battle to produce free of any substance that could even begin to harm the environment or the health of humans. Actually a cool thing. Nevertheless – to be honest – the performance often falls by the wayside. Especially in terms of durability. As a nail polish junkie, I don't want to have to repaint every two days, but still want a solution for my nails that fits my holistic philosophy of life.
77 percent natural ingredients
Seems like I've struck gold with the "plant-based vegan nail-color" from gitti – the second line from the Berlin start-up. The first, a water-based nail color that was also completely odorless and solvent-free, had not yet convinced me in all of its features, because it did not last that long. But back to the plant-based variant: It is also vegan and cruelty-free and consists of 77 percent natural ingredients, such as potatoes, cassava, sugar cane, corn and wheat. Even the solvents butyl and ethyl acetate contained in the paint consist of them for the most part. The lacquers also smell of nail polish, but not as strong as some others. For optimal durability, gitti recommends using the matching base and top coat, of course also plant-based.
And now the test
The paint can be comfortably applied with the brush that is neither too thin nor too long. The first layer of color after the basecoat covers pretty well. So if you're in a hurry, you can almost leave it at that. Overall, the individual layers dry relatively quickly – but you should allow around 15 minutes. By the way, I always check it like this: Carefully rub the nail surfaces together in a small, inconspicuous place – they slide, if the varnish is dry, if it stops, you have to wait a little longer.
My conclusion
The varnish (4 layers) has a nice shine and lasted for about five days, including the gloss – with a little brushing, even a week. Remarkable – despite beauty journalists everyday life (opening parcels, shredding boxes, rummaging in the product archive, opening and closing boxes, typing articles) and then on top the little household chores.
"plant-based vegan nail color" from gitti, approx. 18 Euro
Bio-Nagellack, vegan nail color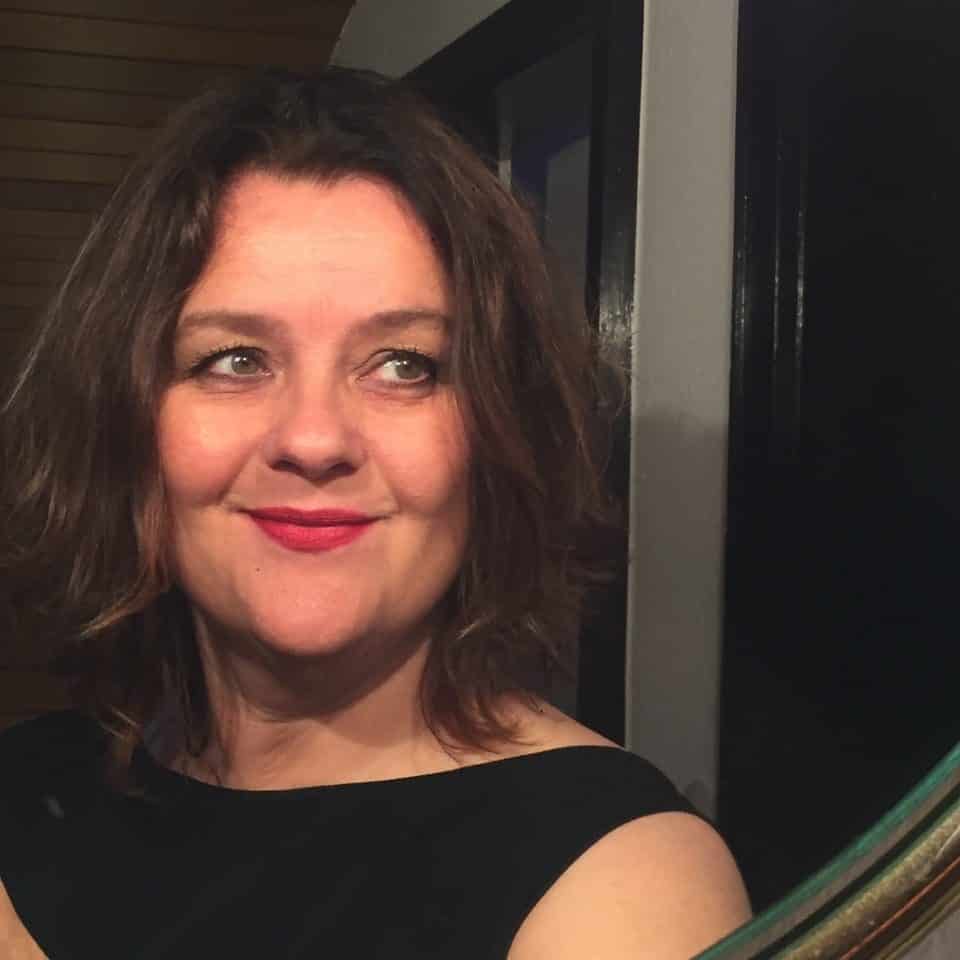 CultureAndCream Author from Munich
Since many years I am working as a freelance writer of beauty and lifestyle topics for magazines like Vogue or Glamour. What drives me again and again: not only the product or the trend, it is the people and the story behind – and what it does to us. In addition, my job often takes me to the most beautiful places in the world. Even in private one likes to find me in one or the other wellness location, research not excluded. Culture and Cream, then. Always in the luggage: fragrance, sunprotection and lipstick. What color? Red. What else