Tested for you: John Masters' Organics "scalp exfoliating scrub"
I don't have any problems either with my hair or with my scalp. I was just curious and wanted to know what a scalp peel like that feels like on my head, which is now obviously a trend product. New ones are constantly coming onto the market. I chose John Masters' Organics for testing because I like this hair care product line: organic, effective, smells good. First I take a close look at the ingredients of the scalp peeling: sugar cane and bamboo to remove deposits and flakes. Pumpkin enzyme and AHA fruit extracts contribute to cell renewal and therefore promote a healthy scalp. Finally, tea tree oil and wild thyme act as detox agents. They help treat flaky areas. So far everything is fine. The ingredients are right, now it's time for the handling.
Tough as honey
The scalp peel is a tough, yellowish mass – almost like honey. Somewhat impractical because it is difficult to squeeze out of the tube. As recommended by a hairdresser, I take a small amount on each fingertip and apply it part by part to the damp hair. Start at the front hairline, massage first the sides, then towards the crown and finally from the neck towards the top of the head. Mix it with a little water and it's easier. In the first test run I unfortunately got too much of the texture, which means that I had to laboriously wash the many peeling particles out of my hair. The grains are pretty stubborn. I don't understand why this cannot be solved completely enzymatically as it has now been implemented in many facial peelings. No more grains are needed. But I've learned that you really need very little of the peeling to use. After the exposure time of about three minutes, I first rinse it out thoroughly and then wash the hair as usual. What strikes me as pleasant is that the hair and scalp feel noticeably clean. And I find that after shampooing, I no longer need conditioner. So far I have never been able to do without it.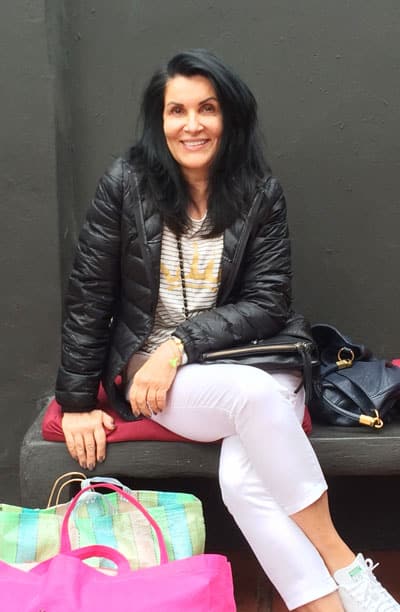 CultureAndCream Author from Munich
To travel during my profession as a beauty journalist was never enough for my. Also my six month on a world trip didn't do it. It always attracts me to other cities, foreign countries, on roadtrips and places I don't know yet. But I am not only interested in "culture" and "cream", I am also fascinated by people who have stories to tell .  Such unique experiences I want to share with you.