Tested for you: M.Asam "Retinol Intense Bakuchiol Oil Gel Mask"
Ever heard of Bakuchiol? It is THE trendy ingredient in skin care and the herbal alternative to retinol. As a reminder: Retinol, the pure vitamin A acid, is considered by dermatologists to be one of the most effective active ingredients. In a way, it is a miracle weapon for the complexion. It smoothes and refines the skin, strengthens the tissue structure and helps with pigment spots. Bakuchiol is the gentle alternative from nature. It is also said to have a high antioxidant effect, which protects the skin from free radicals that promote premature skin aging. The active ingredient is obtained from the seeds of the Babchi plant (Psoralea corylifolia). Ayurveda and TCM (Traditional Chinese Medicine) have been using them for centuries as natural remedies for numerous skin problems. Bakuchiol is also becoming increasingly popular with us. It is also the main active ingredient in the "oil-gel mask". An unfamiliar texture for a face mask.
A very special texture
When opening the jar, I have some difficulties because the protective film sits tight and is only removable in bits and pieces. Then it is finally exposed, the golden yellow gel texture. Kind of reminds me of honey, but it doesn't stick. It is also firm enough that it does not melt when you pick it up with a spatula. The rich texture is easy to spread on the face, neck and décolleté, which has been naturally cleaned beforehand. I leave the eye area free. A slight feeling of warmth spreads across the skin. Not uncomfortable, but clearly noticeable. The ideal winter product! I leave the oil mask on for 10 minutes while I do a quick manicure. Works well because the oil-gel texture doesn't drip from the face. When removed with lukewarm water, it turns into a milky cream. The skin that appears underneath is rosy – not to say slightly reddened. But that goes away quickly. The complexion looks plump and smooth like after an intensive treatment at the beautician. Lines and wrinkles appear minimized. However, a slight feeling of tension soon becomes noticeable on my skin. Time for serum and cream. However, I do not use another product with retinol, as it is in my night cream. It could become too much for my skin.
M.Asam "Retinol Intense Bakuchiol Oil Gel Mask" , 100 ml, ca 30 Euro
Aufmacherphoto: Anna Gorbacheva@iStock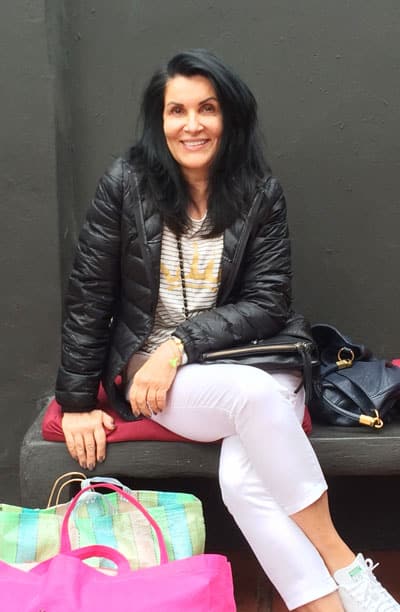 CultureAndCream Author from Munich
To travel during my profession as a beauty journalist was never enough for my. Also my six month on a world trip didn't do it. It always attracts me to other cities, foreign countries, on roadtrips and places I don't know yet. But I am not only interested in "culture" and "cream", I am also fascinated by people who have stories to tell .  Such unique experiences I want to share with you.