Martin Margiela – A story never told
'Martin Margiela: In His Own Words.' That's the title of the new documentary about the mysterious Belgian designer. The German filmmaker Reiner Holzemer created a new standard for fashion documentaries. "Utterly riveting", so The Hollywood Reporter.
A pair of hands, a calm voice and a very personal story. Martin Margiela is known for never wanting to show his face. Even at the height of his career, he did not give interviews. In the documentary he gives the viewer a glimpse of his very own world. His career, stages in his career, memories of childhood and deep insights into his mental life. Not ostensibly direct, but very subtle in an almost artistic narrative style. In the film it is manifested again and again in Margiela's hands, who adjust a piece of material with elegant, subtle movements or open a sketchbook from early childhood. This picture, his hands in plain white as if in a frame and looking like a still life, is a recurring style element. It is maintained throughout the film. Poetry for the viewer that evokes closeness to a designer who is considered aloof.
Martin Margiela. He touches. Either way.
He provoked as an avant-garde designer. Margiela was Jean-Paul Gaultier's assistant from 1984 to 1987. In 1987 he founded his own label Maison Martin Margiela. It was then that the "4 Stitches" – Margiela's trademark – came into being. A logo with four stitches and numbering. Unusual. Ordinary is not consistent with this designer anyway. Margiela revolutionized the shows. He sent his models on the catwalk wearing masks. His shows were like rock concerts. They were held in theaters, even parking spaces served as a location. He was different in everything that made him extremely attractive. His provocative designs were in demand. He created never-before-seen collection highlights: the "sock sweater", a sweatshirt made from military socks, or the "gloves top" made from gloves sewn together. The "Plastic Grocery Top" is made from redesigned plastic bags. To name just a few.
He amazed and surprised
The film also reports on Margiela's successful collaboration with the luxury house Hermès. In 1997 he was surprisingly appointed chief designer of women's fashion. The fashion designer created 12 collections for the traditional French company. The conservative luxury label Hermès encountered the avant-garde and idiosyncratic stylistic ideas of the fashion company Maison Martin Margiela, which questioned and literally dismantled all aesthetic values ​​of the time. The design houses couldn't have been more different. Margiela worked for the traditional company for six years and left behind a timeless elegance that is still reflected in Hermès' signature today. Just as surprising as his work was his departure. Wordless. On September 29, 2008, Maison Martin Margiela celebrated its 20th anniversary in Paris. After 20 years and 41 avant-garde collections, the designer left the fashion world. On the evening of his last show, he finally withdrew without public announcement and sold his fashion company.
An intimate portrait of an exceptional designer
Documentary filmmaker Reiner Holzemer filmed Martin Margiela in his studio and privately. Again and again, the designer's hands appear in close-ups on the canvas. He explains his designs in a calm voice and tells about his childhood. Martin Margiela explains his thoughts openly and is within reach of the viewer. This most personal portrait opens up a new perspective on the person Martin Margiela and the avant-garde designer Margiela, who became a myth. Mystery man, fashion invisible superstar, the phantom of the fashion world – this is what the press wrote about him. A fashion designer who never appeared in front of a camera and was nowhere to be seen. There was great admiration, but his anonymity was never fully understood. Was it extravagance? Marketing gimmick? Was he shy? Or did he hate the press with all its curiosity? Anyone who has seen this film will finally understand. Margiela in his own words: "Anonymity is a protection of my person. As a designer and also as a person. They would bring me out of my balance." That's what true artists think. His main concern: The focus should be solely on his creations and not on him as a person. That's why he also sent his models to the catwalk with faces covered by veils or masks: "No face, only the garment and the movement of the garment and I love it!". With all his diversity of ideas, Margiela has achieved his very personal goal: "I always wanted to do something that has never been done before."
Final Cut
Documentary filmmaker Reiner Holzemer on his fashion documentary: "It doesn't just show a success story. It is the story of a man who went his own way and became immortal through his attitude." At the end of the film, Martin Margiela is remembered. The artist among fashion designers. And that's exactly what Margiela is doing today. He has dedicated himself to art, painting and sculpture. With "Martin Margiela: In His Own Words" Holzemer created a very personal image of Margiela. It is obvious that he approached the matter with a great deal of tact and a keen sense for the subtle. "My work as a documentarian is very personal and intimate. It often gives me private insights into the lives of a wide variety of people. To convey these impressions in a discreet way, that is my goal, which I pursue with my films," says Holzemer. He respected Margiela's wish to remain anonymous and created a fascinating portrait of the "Banksy of Fashion". The Hollywood Reporter voted Holzemer's film the best fashion documentary of the decade.
About Reiner Holzemer: Reiner Holzemer has been working as a documentary film director since 1983. The portraits of internationally renowned artists, especially from the fields of photography and fashion, are the focus of his work to date. Among other things, the filmmaker produced "DRIES", a portrait of the fashion designer Dries van Noten. It was one of the most successful fashion documentaries, was shown at 17 festivals, sold in over 60 countries (cinemas, TV, VOD, DVD, Netflix).
For all fashion and art lovers there will be a Martin Margiela exhibition in Paris: June 12th to September 13th 2020 at the Fondation Lafayette Anticipations (Changes are possible due to the current corona pandemic. Please inform yourself in advance on the Fondation's homepage)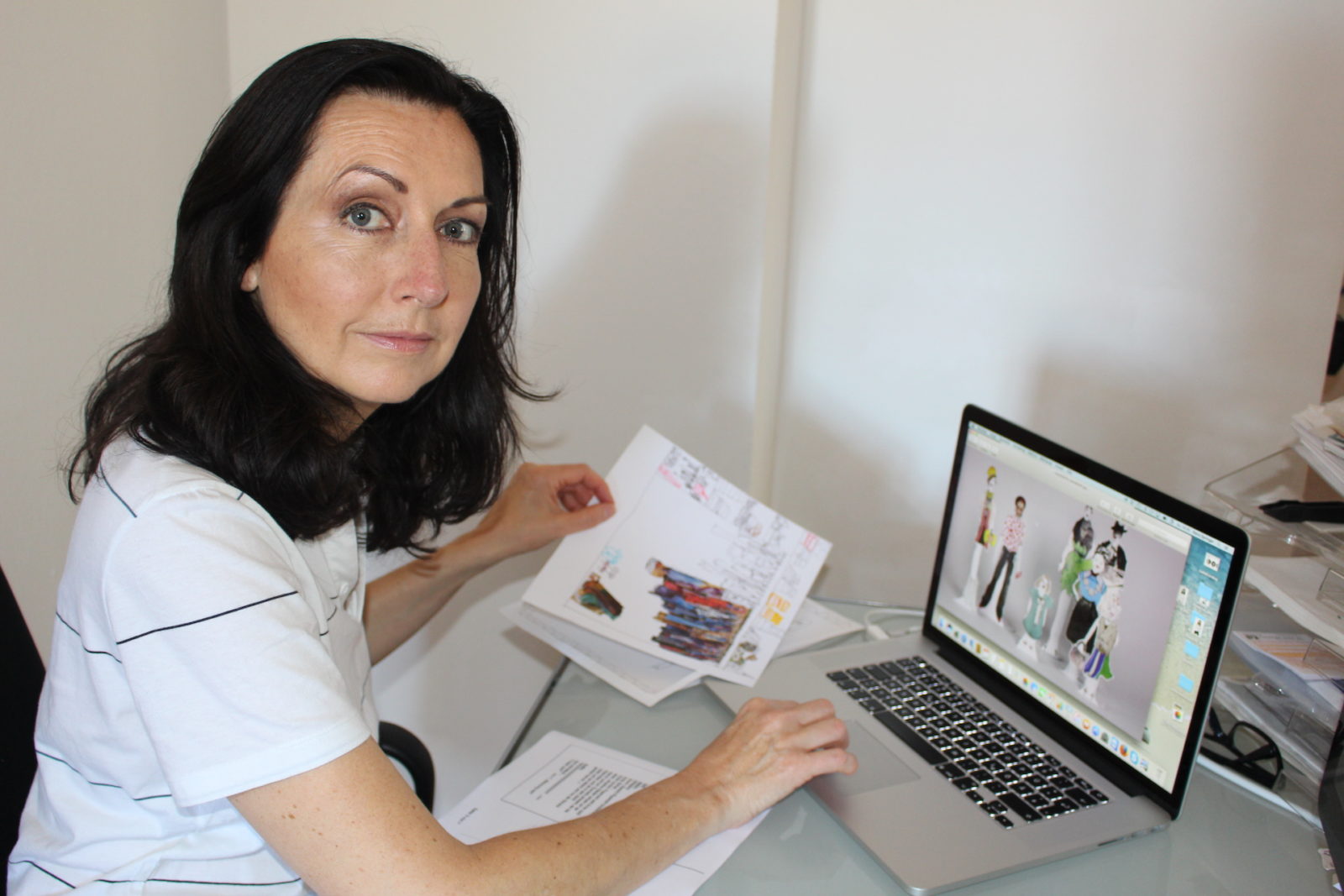 Culture&Cream Autorin Petra Springer
Aus dem Bereich Fashion-Illustration & Design Studies an der Meisterschule für Mode, München, kommend, war ich lange Jahre als Fashion-Director für verschiedene Magazine tätig. Seit zwei Jahren arbeite ich als Content-Editor für Online-Portale und entwickle gezeichnete Modekurzfilme. Weiterbildung: Illustration & Fashion Drawing, FIT, Fashion Institute of Technology, New York City. In München: Visual Communications, Wildner Akademie, Zeichnen & Malerei Studien, Akthof, Aktzeichen & Anatomisches Zeichnen, Akademie für Bildende Künste.