Testes for you: Clarins "Brow Duo"
With my eyebrows, I'm pretty picky about corrective products. Yes, I have to correct them in certain places. Sins of youth Unfortunately, for years when thin eyebrows were the trend, I plucked them so hard that I had smaller holes in the arches where the hairs no longer grew back. Although my brows are naturally very dark, the correction color must not be too dark, because it looks unnatural. Most of the hairs stick together unattractively because the brush absorbs too much paint. And then I always need two products: one to fill up, one to tame the stubborn hairs.
Two-in-one
The new brow duo fulfills this requirement at first glance. The slim pencil has two good sides – brow powder on one side and brow mascara on the other. I apply the tinted powder with the applicator. It feels cool on the skin. How comes? The texture is formulated in such a way that when it is applied it transforms into a fresh, watery gel that can be spread perfectly – without blunders and without sticking. The color "cool brown" blends in perfectly with my brows. I start at the gap and pass it on both sides. The first step is taken. Now it is the turn of the matching mascara. The thin brush doesn't take up too much of the texture. This allows the eyebrow hairs to be shaped and disciplined well. I always brush them lightly upwards at the roots, because that opens up the view. The result? Exactly how I want it to be. Emphasized, but not overdone.
Clarins "Brow Duo" in 03 , ca. 27 Euro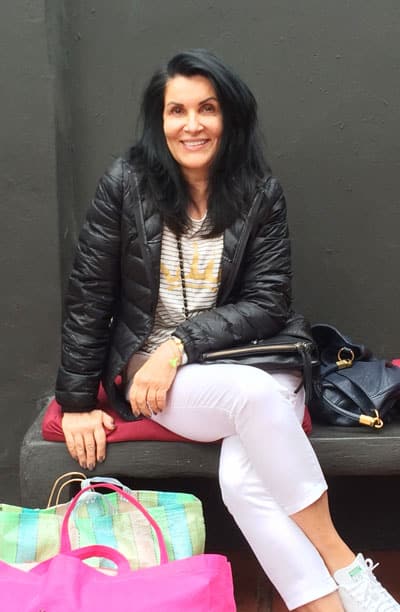 CultureAndCream Author from Munich
To travel during my profession as a beauty journalist was never enough for my. Also my six month on a world trip didn't do it. It always attracts me to other cities, foreign countries, on roadtrips and places I don't know yet. But I am not only interested in "culture" and "cream", I am also fascinated by people who have stories to tell .  Such unique experiences I want to share with you.