For every Wrinkle the Right Hyaluronic Acid Filler
The nasolabial fold bothers you? Or the little hanging cheeks? With the right hyaluronic acid fillers, wrinkles can be smoothed and contours improved – and thus completely natural-looking results can be achieved. What many do not know: It is not necessarily the annoying wrinkle that is treated, but a completely different part in order to get the desired result. Dr. Isabel Edusei, a specialist in plastic and aesthetic surgery from Berlin, explains what she means by modern filler treatments.
Why is it no longer directly injected under the fold, but mostly treated with hyaluronic acid in completely different places?
Dr. Isabel Edusei: The nasolabial fold is a very good example of this. It is an expression of a structural weakness in the cheek region. To put it simply: the soft tissue sinks here with the aging process, but is held up by a cord of connective tissue that extends from the nostril to the corner of the mouth. This results in a contour jump that we classically call the nasolabial fold. If we want to smooth this wrinkle, we have to treat the cause of what happened, that is, first fix the soft tissue on the zygomatic bone again and thus stabilize the midface. I use so-called structure fillers from the Vycross collection such as Voluma and Volux from Juvéderm. The term Vycross Technologie is based on a special, patented gel formulation that ensures that the filler is quickly integrated into the skin tissue and that the result can therefore appear particularly natural.
Are there more such surprising effects?
Yes, a lateral straightening of the eyebrows and upper eyelids can be achieved by working in the temple area. When the chin is raised, the neck tightens. And when hyaluronic acid filler is used on the lateral arch of the jaw approximately below the ears, the lateral lower jaw line tightens.
Can individual areas such as the chin be treated specifically or should the entire face always be included?
First of all, it is important to analyze exactly which areas of the face are suffering from structural weaknesses, what are the causes and how they can be treated. For example, a 20 year old woman may have problems in the same facial area as a 45 year old. The treatment in this case is identical and it does not always have to include the whole face. If there has not yet been any significant structural breakdown in the face, it is of course also possible to set special accents. For example, you can emphasize the cheekbones or give the lips an appealing contour and volume. From a certain age, however, it is usually essential to treat the entire face, with different emphasis if necessary. Because many anatomical structures such as muscles, fatty tissue and bones break down or sag in the face as a result of the aging process. In order to achieve a natural looking and harmoniously balanced overall result, an individual treatment plan is discussed, which often includes several sessions in which one gradually approaches the treatment goal.
Which wrinkles can actually be injected under directly?
You have to imagine wrinkles like scars that pull into the skin. Once we have structured the face structurally, we then refine these folds on the surface of the skin. Very nice results can then be achieved on the lower eyelids, for example. The tear trough can be filled with Volbella, for example, and dry wrinkles can be smoothed out with Volite. If the skin shows sharp, vertical folds on the cheeks, these can be padded with Volift without creating volume.
How important is such a treatment plan?
The treatment options outlined require the specialist to have precise knowledge of the anatomy and degradation processes in the face, sufficient experience with the products and regular training on the latest scientific developments. You simply cannot "simply inject some material from the Internet into the nasolabial fold" to achieve excellent results. Because there are not only great differences in quality here, the technologies and textures also differ greatly. In general it can be said: There are suitable hyaluronic acid fillers for every facial region. Since we want to preserve the faces of our patients with their personal traits, we invest a lot of time in our practice in individual, trustworthy advice. Patients should be able to understand why we are planning which measures. And it is up to us to fully understand the patient's goals. We therefore clarify the following questions with you: Which products do I need at which intervals and in which regions? Do i get bruises? Can I go back to work, do sports or accept an invitation? What can and must I take into account economically for the desired result? A treatment plan is therefore essential after such a conversation.
Lead pic: Nicolay Litov @shutterstock, Juvederm (2)
hyaluronic acid fillers, Hyaluronsäure-Filler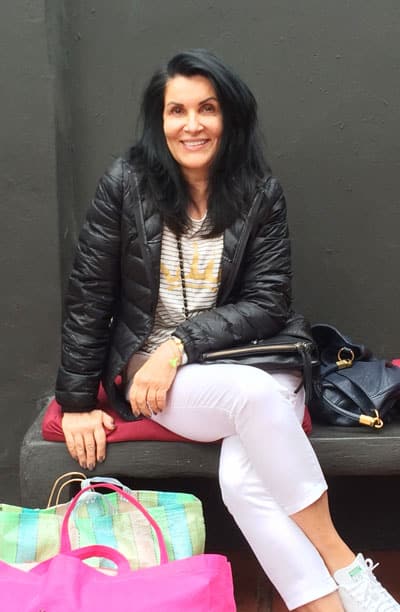 CultureAndCream Author from Munich
To travel during my profession as a beauty journalist was never enough for my. Also my six month on a world trip didn't do it. It always attracts me to other cities, foreign countries, on roadtrips and places I don't know yet. But I am not only interested in "culture" and "cream", I am also fascinated by people who have stories to tell .  Such unique experiences I want to share with you.