Testet for you: Estée Lauder "Perfectionist Pro Aqua UV Gel SPF 50"

With UV filters, my skin has its problems. Depending on them more than they irritation speak small red spots and clogged pores. I would take that as proof of just how stressful chemical filter systems are on the skin. My beautician Julia has to fight the consequences every time again and again. But because uv protection is a must, I've tried countless products. Including mineral filters. Nearly none of them passed the test. If they don't cause pimples, they leave white traces or an unsightly greasy sheen in the higher filter area, which I don't even tolerate on the beach. For this reason, I was extremely excited about the new product from Estée Lauder's Perfectionist series.
So light on the skin
The "Aqua UV-Gel" lives up to its name. The gel emulsion comes out of the tube whitish, but is water light and becomes immediately transparent when spread on the skin. In addition, it leaves the face with a pleasantly refreshing feeling of moisture. No ugly whitening effect despite SPF 50. The 100% mineral-based light protection creates a silky veil that protects the skin from UVA / UVB exposure. The light glow makes the complexion beautifully summery. Anti-irritants like algae extract and caffeine prevent stains and blemishes. They help my skin feel relaxed and calm. What I also like is that the gel formula not only prevents UV damage, but is also equipped with eight anti-oxidants such as tiger lily extract, vitamins C and E, resveratrol and green tea extract. As a result, the skin is protected from environmental pollution such. B. effectively protected by ozone, smoke, infrared and fine dust. I've been using the Aqua Gel for four weeks now and applied it every morning as the last step in my skin care routine.
No sticky feeling, no clogged pores. I'm curious what my beautician will say at our next appointment.
Estée Lauder "Perfectionist Pro Aqua UV Gel SPF 50", 30 ml, 45 US $
Antioxidantien, antioxidants, uv protection, UV-Schutz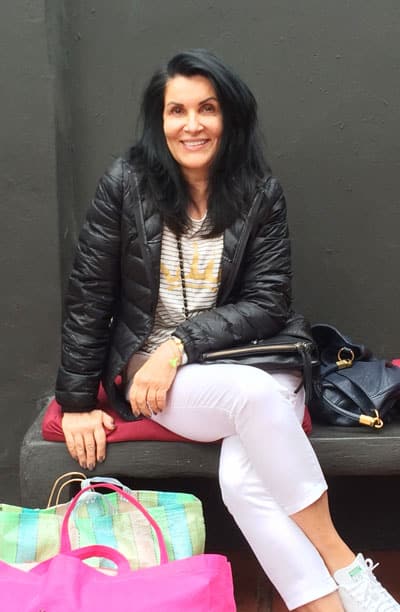 CultureAndCream Author from Munich
To travel during my profession as a beauty journalist was never enough for my. Also my six month on a world trip didn't do it. It always attracts me to other cities, foreign countries, on roadtrips and places I don't know yet. But I am not only interested in "culture" and "cream", I am also fascinated by people who have stories to tell .  Such unique experiences I want to share with you.