Testet for you: Studio Botanic "Face Serum"
Try something vegan, I thought to myself. Even if I'm not the vegan type, I'm curious about it. "Less is more", the motto of the German cosmetics manufacturer Studio Botanic, I like very much, because I think that you don't have to overload the skin with umpteen active ingredients. I also like the packaging: puristic, timeless, clear. The products are naturally free from petrochemical derivatives like Silicone, mineral oils, petrolatum (Vaseline), paraffin wax. All ingredients are verifiably vegan, purely natural and high quality from certified organic cultivation. The face serum contains 2% vegetable hyaluronic acid for a skin-tightening effect. Thank to its long-, medium- and short-chains, the upper as well as the middle and lower skin layers can be optimally reached. Also in the product: hemp extract with important omega fatty acids for antioxidant protection and soothing cucumber extract. Vegan glycerin ensures optimal suppleness due to its moisture-binding effect, which takes place at the skin depth.
And now for the test: The serum is rather viscous. I test it first on the back of my left hand. The drop that I drip onto my skin stays there exactly shaped without running. I pass it. The liquid is immediately absorbed into the skin and leaves a smoother surface compared to the other hand. Now it's the turn of the face: I put three drops on my fingertips and spread the serum on the cleaned skin and neck. As I massage it in, I feel a slight stickiness that disappears quickly. My skin seems to be soaking up the serum, it feels smooth and a little plumper. After about three minutes I apply the day cream. Overall, my skin is happy with it, the complexion becomes a little smoother every day. The only downside: the serum should be used within six months after opening, because then the natural ingredients are most active!
Studio Botanic "Face Serum", 30 ml, ca. 45 Euro
Lead photo: shutterstock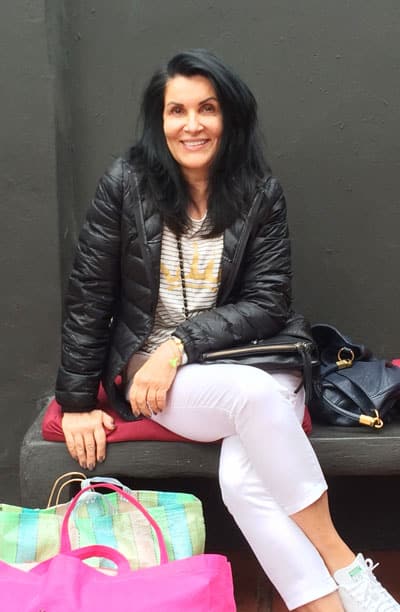 CultureAndCream Author from Munich
To travel during my profession as a beauty journalist was never enough for my. Also my six month on a world trip didn't do it. It always attracts me to other cities, foreign countries, on roadtrips and places I don't know yet. But I am not only interested in "culture" and "cream", I am also fascinated by people who have stories to tell .  Such unique experiences I want to share with you.