Tested for you: "Regard Glow" Tinted Stick from Payot
The "Regard Glow" tinted stick is touted as an indispensable beauty secret weapon against dark circles, puffiness and signs of fatigue. Raised a lot, my dear. I want to know more. At first glance: the tinted stick in a salmon-colored garment is handy and small and can even be put in a small clutch. Plus point. And: It consists of 99 percent ingredients of natural origin, so there are no skin irritations or other undesirable side effects of the sensitive area under the eyes to be feared. Another point!
One tinted stick for all
The inside of the stick is presented in a skin-colored universal shade that suits every complexion. When applied, it releases an ultra-fresh, delicately melting texture. The first "coat" goes wrong. However, it's my own fault because I pressed too hard when I applied the tinted stick. I get too much "material" and am punished with light-colored circles under my eyes, which cannot be easily blended. Next attempt: I just spread a thin layer of the balancing pigments under both eyes and spread it evenly. In fact, the 3-in-1 tinting stick masters its three tasks in an exemplary manner: dark circles and puffiness are concealed, and every trace of tiredness has disappeared. The glow is back! The little helper is already firmly established in my cosmetic bag.
Well tested over four weeks
However, I am not alone with my positive judgment. The manufacturer of the tinted stick carried out a satisfaction test on 21 people under dermatological control. Not exactly a mega-study, but at least a first impression. When used daily over a period of four weeks, 85 percent each judged "the view is fresher" and "the view is more alert". In 80 percent each, "dark circles under the eyes and bags under the eyes were concealed" and "traces of tiredness were reduced", while again 85 percent confirmed "the color tone adapts to the skin color".
"Regard Glow" from Payot, Stick with 4.5 g, app. 32 Euro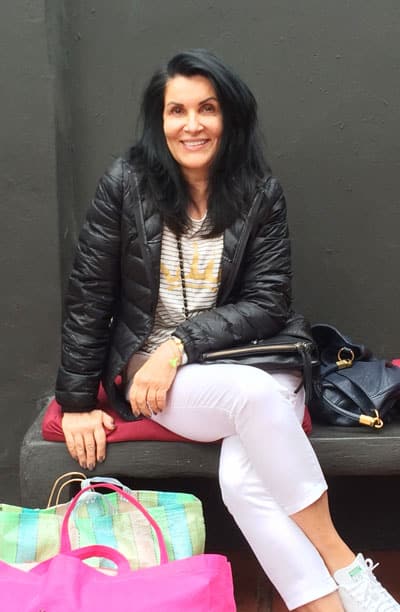 CultureAndCream Author from Munich
To travel during my profession as a beauty journalist was never enough for my. Also my six month on a world trip didn't do it. It always attracts me to other cities, foreign countries, on roadtrips and places I don't know yet. But I am not only interested in "culture" and "cream", I am also fascinated by people who have stories to tell .  Such unique experiences I want to share with you.