Tested for you: Anti Aging Cream "Le Privilège La Crème" from Rivoli
A personal trainer for my skin. I've wanted one for a long time. What keeps my body firm is what my face has been lacking. I've been bothered for a long time by slackening contours and the one wrinkle that appears above my upper lip. That's why the "personal trainer" concept of Rivoli's new anti-aging skincare made me curious. I was allowed to test "La Crème" before it was launched earlier this month.
"Le Privilège La Crème is the jewel of the Rivoli range. A clean and extra-sensory anti-aging power treatment scientifically formulated to offer the best of Rivoli's efficacy, technology and innovation to mature and demanding skin."

Kuno and Peter Schweikert, company founder
I wanted to know even more about the new anti aging power product. It is based on the core of the entire Rivoli line, namely the patented ASPRivoli® technology (Advanced Skin Precursor Technology). It uses specific active ingredients to help the skin regain its natural abilities and restore its protective and repair mechanisms. Help for self-help, you could say. Which brings us straight to the personal (skin) trainer. Because the technology is so intelligent that it stimulates the cells to call up active substances only when they are actually needed. This rules out the possibility of over-caring or over-saturating the skin.
The anti aging activists
"La Crème" contains a highly effective cocktail of anti aging activists: for example, a newly developed peptide-based elastin booster shapes and firms the tissue by stimulating elastin synthesis. Also of interest is an extract from Commiphora mukul, an Indian tree that belongs to the myrrh family and is known and proven in Ayurvedic medicine. To improve tissue volume, this powerful "volumizer" specifically targets adipocytes (subcutaneous lipids). In this way, fine lines and wrinkles are reduced and the face is visibly plumped up. Nourishing oils are naturally components of the texture, as are squalane and shea butter, which inhibit water loss and strengthen the natural protective barrier. What I also find important: The anti aging product is formulated clean, free of silicones, parabens, PEG and microplastics – and vegan. 
My 6 weeks test
We lose about 40,000 skin cells per minute. At the same time, just as many are created again. Due to the constant formation of new basal cells in the lowest layer of the epidermis, the cells above are constantly pushed further upwards, where they slowly dry out, become keratinized and form the uppermost horny layer of the skin. The dry, dead cells are then simply shed. After 28 days, the epidermis has completely renewed itself once – in a young person, mind you. Over the years, this cell turn over can extend to 40 to 60 days. Therefore, no anti aging cosmetic product can work miracles right away. The skin needs time to get used to new things. And you have to give it that time.

In the first few weeks of using "La Crème", I could therefore not notice any change in my skin. However, as rich as the anti-aging product in the jar appears, it absorbs quickly into the skin. While with other creams the care effect often wears off after a few hours, here my skin feels well nourished throughout the day. Daily in the morning and evening, I carefully cream my face and neck after cleansing, gently massaging the product in with my fingertips from the inside out. Do not forget the earlobes, because they also age. With a pea-sized amount I get along well, because the cream is very productive. I never use foundation. "La Crème" gives me a silky matte complexion. No spurt of greasy shine. If my complexion is sometimes a little restless, I equalize it with the primer "Le Privilège Base Traitante" from Rivoli, which I discovered for myself last year.
Conclusion: After six weeks, I notice that the skin is more elastic in the pinch test on the cheeks. It is better moisturized, appears plumper. The chin-cheek contours are smoother and firmer. And: the "nasty" wrinkle above the upper lip is less prominent. I will definitely continue to use "La Crème"!den Fall weiter!
"Le Privilège La Crème" from Rivoli, 50 ml, 354 Euro
Curious now? Anyone who orders a product from Rivoli via the online store pretty-pretty.me using the code prettymargit30 will receive 30 percent off the entire range from February 14-27, 2022 (inclusive).
Sponsered by Rivoli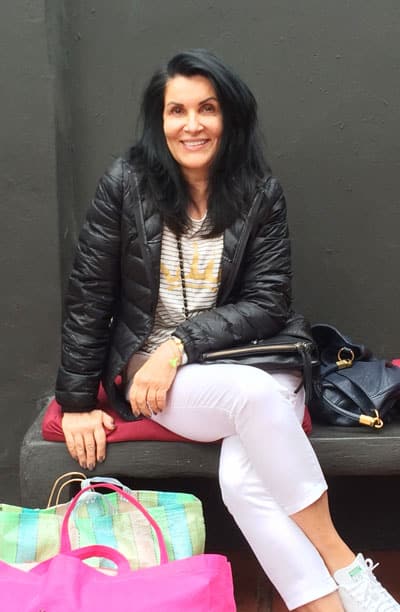 CultureAndCream Author from Munich
To travel during my profession as a beauty journalist was never enough for my. Also my six month on a world trip didn't do it. It always attracts me to other cities, foreign countries, on roadtrips and places I don't know yet. But I am not only interested in "culture" and "cream", I am also fascinated by people who have stories to tell .  Such unique experiences I want to share with you.