The Arula Chalets in Oberlech: Visiting Friends
The Arula Chalets enchant with extraordinary luxury. Imagine spending your holidays with Friends&Family undisturbed and just you on the Arlberg. A utopia? No, it's possible! In Oberlech at over 1,750m in the landscape of the Vorarlberg High Alps.
The Arula Chalets' location: Right in the middle of the small village, two interconnected, ultra-luxuriously equipped Alpen Chalets, accommodating up to 30 guests in total on 2600 square meters. It is an ideal world for families, for friends, for children, offering the best of everything – undisturbed with a view of the mountain panorama.
A self-playing grand piano and your own chef
Arula Chalet 1 and Arula Chalet 2 offer a level of service that other properties struggle to match. It starts with high quality and individually decorated rooms with en-suite bathrooms for a total of 22 guests in Chalet 1 and lovingly selected toys for children, for whom a bunk bedroom is available. Chalet 2 can sleep eight people.
Each has its own bar, a self-playing grand piano, a well-stocked library, gaming tables for backgammon, a pool table and a dartboard, courtesy of the British owner. In the dining room of Chalet 1, the house's own chef also serves dishes to order, and the sommelier selects the right wines – international rarities and Austrian vintners – from the cellar. A butler service is available 24/7 for additional requests.
Both Arula chalets have their own wellness facilities, each with an indoor swimming pool, treatment rooms, gyms, saunas, jet stream baths and infrared cabins. An in-house therapist is on hand for massages and facials. There is plenty of space for dining and socializing on the large terraces and one of the best views from a hot tub in Europe. Or would you rather watch a film in the comfortable cinema room?
Out you Go!
Especially in summer, you succumb to the charm of this sunny place. The path is the destination. Blooming mountain meadows, crystal-clear mountain streams, tranquil hiking trails such as Tannberg, Gipslöcher and Arlenzauberweg are right on your doorstep. Due to the snowy winters, the mountain meadows on the Arlberg display an extraordinary biodiversity of flowers and plants even after the ski season. For extreme sports enthusiasts: challenging via ferratas lead into the high alpine landscape and mountain bikers will find countless bike routes in various degrees of difficulty.
In Lech, down in the valley, there is a newly built golf course with 9 holes and a driving range. Culture enthusiasts can also combine their holiday in Oberlech with a visit to the Bregenz Festival, the Schubertiade in Schwarzenberg or the Passion Play in Klostertal. The private chauffeur will take you to the destinations in a Mercedes van or a Mercedes G63 and pick you up again. As you know: at home, in the Arula Chalet, a drink, fun and games and also a fine dinner await.
Arula Chalet 1
1800 Quadratmeter / Für 21 Gäste
1 Hauptschlafzimmer
1 Familienzimmer (4 Personen)
5 Doppelzimmer
1 Kinderzimmer mit 2 Etagenbetten (4 Personen)
1 Einzelzimmer oder Büro
9 geräumige Schlafzimmer mit Platz für 21 Gäste
Spa-Bereich mit Hallenbad (14qm), Sauna, Dampfbad, Infrarot-Kabine, Behandlungsraum, Massageraum, Entspannungsbereich und Vitalbar
Ess- und Wohnbereich, privates Kino, Partyraum, Weinkeller und vieles mehr
Schöne Terrasse mit beheiztem Außen-Whirlpool
Arula Chalet 2
800 Quadratmeter / Für 8 Gäste
2 Hauptschlafzimmer
2 Doppelzimmer
4 geräumige Schlafzimmer mit Platz für 8 Personen
Spa-Bereich mit Hallenbad (8m), Sauna, Dampfbad, Infrarot-Kabine, Behandlungsraum, Entspannungsbereich und Vitalbar
Ess- und Wohnbereich, privates Kino, Partyraum, uvm.
Schöne Terrasse mit beheiztem Außen-Whirlpool
Arula Chalets, Austria holidays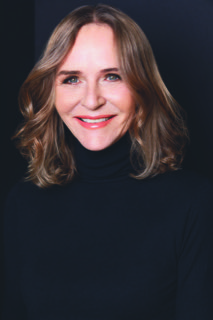 My curriculum vitae is as colorful as the world. I was editor at ELLE, tested cars and participated at off-road tours. I lived on a small island in Florida for twelve years and from there I travelled the Caribbean and almost all states of the USA for various magazines, conducted interviews with interesting people, reported on beautiful homes and exotic travel destinations. After my return to Germany I worked for InStyle magazine for 14 years in various positions. And it was there that I first came into contact with the topic of beauty. To this day I still enjoy immersing myself in the fine cosmos of creams, perfumes and lipsticks. (photo: Thomas Dilge)