Tested for you: Eyes "Blurring Powder" from Pat McGrath Labs
Fine lines, skin imperfections and color change around the eyes to disguise, I've always wanted. That's exactly what the blurring powder from Pat McGrath does. The Brit is the superstar among international makeup artists for me anyway. She is not only a makeup icon, but also one of the most influential beauty influencers.
At the same time, Pat McGrath is an authentic and unagitated person, and the products from her labs – how can you expect otherwise – mega-good and mega-stylish. I know, this reads a bit like an advertising text. But I've been a fan from the very beginning, since I had the chance to meet her for an interview many years ago…
Silky blurring powder
But back to the "eye opener". This ultra-light finishing powder, so silky and yet without silicone, is specially designed for the eye area. Customized you could say, since the skin in the eye area is different from the rest of the face. The Blurring Powder has a kind of soft-focus effect, under which everything disappears that others should not see.
What I particularly like is the light-as-air texture of the correction product, which actually covers the skin like a fine veil. You don't feel that anything has been covered here, as is the case with some creamy concealers.
I for my case use the blurring powder alone, but you can also give him over a concealer. What is important: Dab the fine texture with a brush, do not drag it over the skin. This ensures that the "cheating" remains invisible and can not be identified as such.
On some days – for whatever reason – the skin on my upper eyelids is unsightly red. Then I apply the powder there too – and all is well. The eyes look awake and radiant, and the result lasts all day long.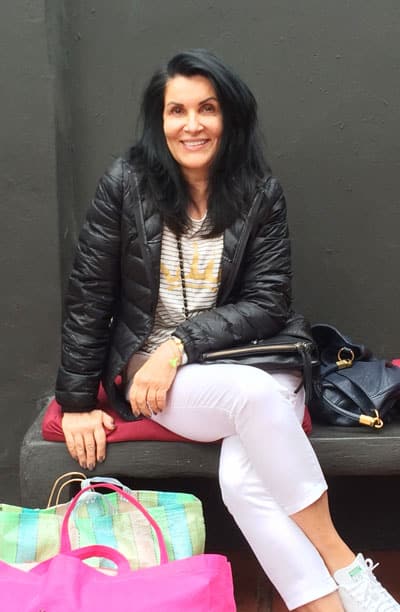 CultureAndCream Author from Munich
To travel during my profession as a beauty journalist was never enough for my. Also my six month on a world trip didn't do it. It always attracts me to other cities, foreign countries, on roadtrips and places I don't know yet. But I am not only interested in "culture" and "cream", I am also fascinated by people who have stories to tell .  Such unique experiences I want to share with you.