Tested for you: Body Lotion "Better Aging" from Natalie's Cosmetic
Dr. Natalie Lindner's Munich-based Doctor Brand specializes in body care products. That's quite an advantage over the "we-can-do-everything" brands. "I've been a self-proclaimed skincare junkie since I was 15 and have always strived to create a body care brand that matches the high standards of facial care companies," says the physician.
Environmentally conscious and consumer-friendly
Natalie's products are free from parabens, PEGs, mineral oil, sodium lauryl sulfates (aggressive surfactants), silicones, colorants, fillers, allergens and substances of animal origin. To best protect the environment, it uses R-PET & FSC certified recycled paper for its packaging and recycled HDPE for its bottles. It sources all ingredients from Germany and makes a point of ensuring that they are evidence-based and that their efficacy has been proven through studies.
Body lotions for every need
The portfolio includes five body lotions for "Hydration", "Better Aging", "Glow", "Smooth" for ingrown hairs and "Purity" for blemishes. I chose the "Better Aging" body lotion because it is supposed to fight several signs of aging at once, such as wrinkles, loss of elasticity and hyperpigmentation. In addition to the anti-aging vitamins A, C, E, it contains moisturizing active ingredients such as multi-molecular hyaluronic acid and squalane, nourishing organic shea butter and cell-renewing substances such as glycolic acid and bakuchiol, the plant-based alternative to retinol.
Care mission fulfilled
The consistency of the body lotion is pleasant, neither too liquid nor too creamy. It spreads well and is absorbed quickly. You can dress immediately without fear of stains on the fabric. In fact, the skin, especially my dry shins and upper arms, feels smoother after the first application. Well, of course, glycolic acid and retinol remove the dead skin cells. And with that, I'm already very satisfied when the skin looks and feels smoother. In addition, "Better Aging" is also supposed to improve wrinkles, scars and stretch marks on the body. However, I can not serve with that…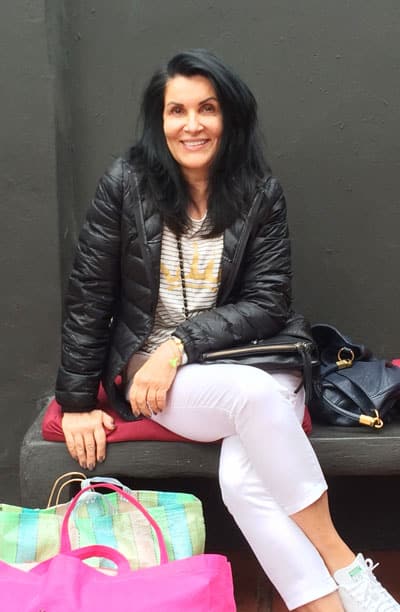 CultureAndCream Author from Munich
To travel during my profession as a beauty journalist was never enough for my. Also my six month on a world trip didn't do it. It always attracts me to other cities, foreign countries, on roadtrips and places I don't know yet. But I am not only interested in "culture" and "cream", I am also fascinated by people who have stories to tell .  Such unique experiences I want to share with you.