Tested for you: "The Better Body Serum" from LAB to BEAUTY
In summer I find a light body serum much more pleasant than a body cream, which is always a bit richer. The American prestige skincare brand from the Clean Beauty category is based on the active ingredient that is currently on everyone's lips: CBD (cannabidiol) from the hemp plant is considered to be anti-inflammatory and calming. The body serum contains 50 mg of it. It is now known that the small inflammations in the tissue are some of the worst enemies of youthful, firm skin. The hemp extract should also help to alleviate redness and ensure an even texture. Unfortunately, there are no scientific studies on this yet.
The serum also contains other goodies such as vitamin C. The water-soluble vitamin is rich in antioxidants, has a lightening effect and improves collagen production and thus the appearance of the skin. Vegan hyaluronic acid has proven itself as a strong moisture magnet that makes the skin plump and radiant and promotes its ability to regenerate. Green Coffee Beans: Helps tone the skin, improve its texture, boost collagen production, smooth out wrinkles, and promote blood circulation. There is also seaweed, which also supports the moisture balance, as well as cell regeneration and elasticity. Horsetail, on the other hand, is super-rich in silicon, strengthens the tissue and makes the skin more supple.
Body serum with a spa feeling
The pleasant thing about the serum is that it is immediately absorbed by the skin. The aromatic rosemary-mint note conveys a relaxing feeling of spa aroma. This also affects the skin. It looks refreshed and invigorated. My tip when the outdoor temperature is rising: I also like to use the Better Body Serum in between, especially when the skin needs an immediate boost in suppleness. It smooths the skin as soon as it is applied and makes it softer.
And another benefit to mention: all LAB to BEAUTY products are vegan and free from parabens, sulfates, silicones, phthalates and gluten. They are among the 8-free. The abbreviation, which is now common in industry, means that the products labeled with it are free from a number of toxic ingredients.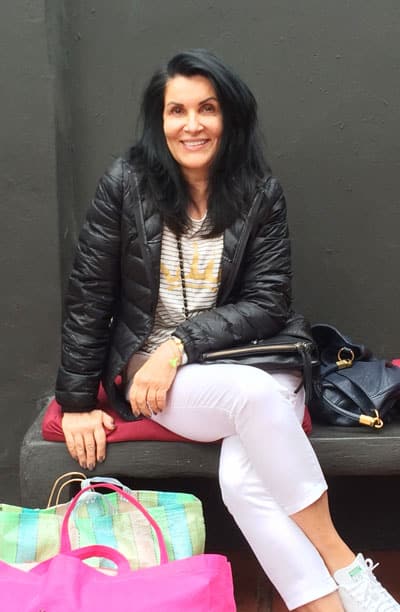 CultureAndCream Author from Munich
To travel during my profession as a beauty journalist was never enough for my. Also my six month on a world trip didn't do it. It always attracts me to other cities, foreign countries, on roadtrips and places I don't know yet. But I am not only interested in "culture" and "cream", I am also fascinated by people who have stories to tell .  Such unique experiences I want to share with you.