Tested for you: Face oil "Glow Hydration Oil" by Noble Panacea
Face Oil? To say it right up front, I've never been a big fan of face oil. So far, they haven't enjoyed a particularly good reputation in skin expert circles either – too oily, lingering on the skin without the benefit of being able to penetrate deeper to really make a difference.
Face Oils Generation 2.0
With the new generation of facial oils, things have changed. And since I am a fan of the French noble brand Noble Panacea – already because of their practical, travel-friendly single doses and the stylish but sustainable packaging – , I decided to go there on a renewed "oil search".
The portfolio of the brand with the "clean" formulas has been expanded with two new face oils: from the series The Absolute the "Nourishing Lift Oil" and from The Brilliant the "Glow Hydration Oil". I chose the latter because my skin can use an extra dose of moisture after the very warm summer days in Italy.
A well-rounded thing
The small round single of the face oil tin in bright fuchsia is quickly opened. The portion is just enough for the face. To my taste, the dosages in the discs at Noble Panacea are often a bit small. I noticed this especially with the Vitamin C Booster…
But back to my new face oil: The "Glow Hydration Oil" is silky and absorbs quickly. I like that already very well, because I can not stand the "greasy" feeling of very rich products on the skin. The ingredients are high quality and focused on moisture and glow: Hyaluronic acid encapsulated in OSMV technology. Squalane tightens the skin with its cushioning effect. Retinol stimulates collagen and elastin production, reducing fine lines and wrinkles. Sea fennel extract replenishes the lipid barrier and thus compensates for deficiencies, allowing the skin to regain its balance. And last but not least, hazelnut kernel oil ensures a supple radiant complexion..
Application evening or daytime?
I use the oil in the evening as a soloist. For an additional firm-and-beautiful effect, I massage the product with a Gua Sha stone when I have a lot of time and leisure (happens often!). The moisturizing facial oil can of course also be used during the day. However, it should then be applied as the last step of the care routine over the previously applied products. But that's exactly why I still shy away from it during the day, because I would then have to apply the oil over my sunscreen – and then my slightly oily T-zone would shine even more. But otherwise, thanks to Noble Panacea, I am almost cured of my "oil phobia"!
"Glow Hydration Oil" von Noble Panacea, 30 Doses à 0,5 ml, 242 Euro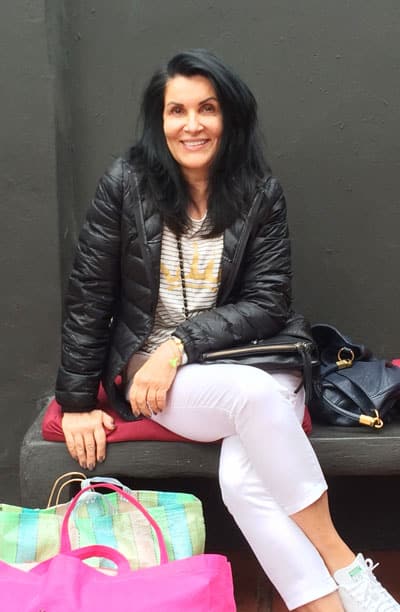 CultureAndCream Author from Munich
To travel during my profession as a beauty journalist was never enough for my. Also my six month on a world trip didn't do it. It always attracts me to other cities, foreign countries, on roadtrips and places I don't know yet. But I am not only interested in "culture" and "cream", I am also fascinated by people who have stories to tell .  Such unique experiences I want to share with you.