Eat Right During The Fasting Season
The fasting season has begun and many people use these weeks to cleanse body and mind. However, proper fasting requires a certain amount of knowledge and preparation in order not to overload the body and deprive it of important nutrients.
Fasting, but do it the right way. "If you completely eliminate certain foods from your diet all of a sudden, you throw your body out of balance. This can also quickly have a detrimental effect on your health," explains Jan Bahmann. The German fitness consultant has already coached over 700 people to their feel-good weight. In this article, he gives seven important tips to watch out for during the fasting period.
Plan and get medical advice
Anyone who has started to fast should definitely make sure to consume sufficient nutrients and fluids during the fast. Basically, thorough planning before starting is of great importance to ensure that one remains healthy during the fast and that the body receives all the necessary nutrients.
In doing so, it is recommended to consult a doctor or nutritionist to create the plan and ensure that the fasting is conducive to good health. Especially in the case of existing diseases, medical advice is essential.
Slow entry
For those who start fasting later, it can be helpful to gradually reduce calorie intake. In this way, the body can gradually get used to a lower food intake and reduce cravings.
Drink enough water
Adequate hydration is especially important during fasting to keep the body hydrated and eliminate toxins. Water and herbal teas are good options for taking in enough fluids. An intake of at least two to three liters of fluid per day is recommended. Place a water bottle at your workstation or within sight so you don't forget to drink.
Taking mineral and vitamin supplements
Mineral and vitamin preparations can help prevent deficiency symptoms and supply the body with important nutrients. However, before taking supplements, a doctor or nutritionist should be consulted to ensure that the right supplements are taken and that the dosage is correct. Indiscriminate use of such supplements can be counterproductive if not professionally cleared.
Physical activity on a regular basis
Light exercises such as yoga, walks or stretching during fasting can help to keep the body healthy, get the circulation going and reduce stress. Extreme sports should rather be avoided, because fasting and the deprivation of the usual food/nutritional quantity already exerts the organism.
Gradual termination of fasting
The fasting period should not be ended abruptly. It is important to end the fast gradually so as not to overload the body. A sudden return to old eating habits may cause stomach problems or nausea. It is recommended to gradually increase calorie intake and prefer light meals. It is also important to pay attention to the body's reaction to different foods to avoid overexertion.
Summary
In conclusion, fasting is an effective method to cleanse and regenerate the body. However, medical advice and adequate supply of nutrients and fluids to the body during fasting are of utmost importance, especially when fasting for a long period of time. If these tips are followed, fasting can be an effective and healthy way to detoxify the body and contribute to a healthier life.
A few more words about history
In Christianity, Lent (Gothic: fastan, (to) hold, observe, guard) begins on Ash Wednesday and ends during Easter week. This year it lasts from February 22 to April 8. Why Lent is 40 days long goes back to the story that Jesus spent 40 days in the desert. For Christians, Lent is considered an occasion for prayer and repentance, purification and preparation for Easter. How strict the rules of Lent were varied over the ages.
The first records date back to the 4th century. For a long time, the Christian fasting period was a strict season: it required sexual abstinence, renunciation of meat, sometimes eggs and dairy products. There was also a ban on weddings and the renunciation of amusements. For example, theaters remained closed.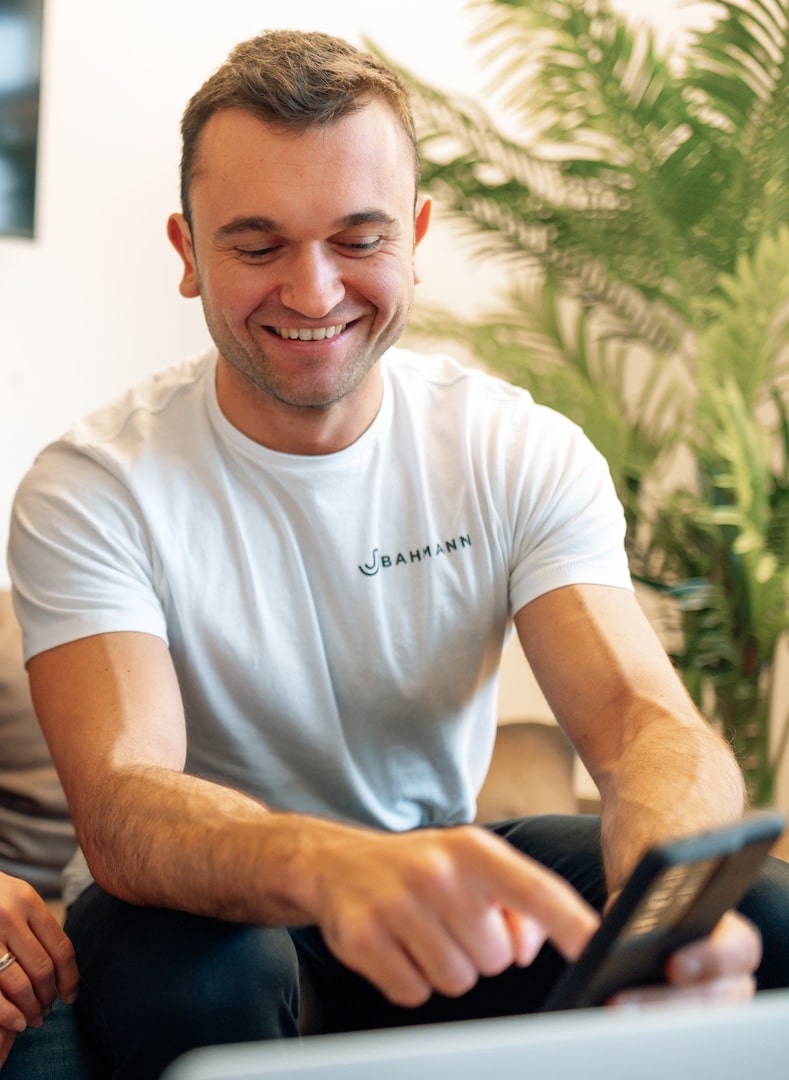 C&C-Autor aus Hannover
Jan Bahmann ist Abnehm-Coach. Gemeinsam mit seinem Team hilft er seinen Kunden*innen dabei, langfristig abzunehmen und ihre Wohlfühlfigur zu erreichen. Die Besonderheit: Im Mittelpunkt des Coachings steht neben der bloßen Gewichtsreduktion vor allem der Aufbau eines neuen Bewusstseins für einen gesunden Lebensstil – ohne große Einschränkungen oder Verzicht.