Tested for you: Mascara "High Impact" from Isadora
10 seconds High Impact Lift & Curl in an intense black – that's what the new mascara from Isadora promises. Sounds good to me. But with the many mascaras I've tried over the years as a beauty journalist, I've had to wipe plenty of failures from my lashes. Either they clumped the hairs instead of separating them, or during the day the color crumbled onto my cheeks.
The mascara brush, an essential tool
That the Isadora mascara is cruelty-free, vegan-friendly, ophthalmologist-tested and contains no perfume, I am already positive. I am anxious to see what my test yields. First, I take a closer look at the brush, because that is an important factor for perfectly mascaraed lashes. This brush has a straight shape and is also not too thick. With it, the lashes can be separated beautifully and effectively. The second plus point is the light, creamy texture. Now I am ready to go.
Zigzag, zigzag
I put the brush close to the edge of the eyelid on the lash line and apply the color with small zigzag movements from the root to the tip. The eyelashes can be perfectly separated with it and get a curl already with the first application, as I usually achieve it only with the eyelash curler. The eyes look immediately more open. With the second application I achieve maximum length and volume.
I also experience no negative surprises during the day. The mascara is water repellent and lasts extra long. Nothing smudges from the black color, nothing crumbles. The brush, by the way, is also narrow enough that you could also mascara the lashes on the lower lid edge without patching. I do not like it because I find that the eyes look so doll-like when upper and lower lashes were painted.
Key ingredients
And now about the ingredients and equipment of the eyelash brush. Plant fibers with castor oil – the bristles are made of natural nylon material – make the lashes longer. Due to natural polymers, the texture of the mascara is soft and easy to apply. Castor oil is also in the formulation of the color, because it has a moisturizing effect and keeps the lashes elastic. For volume and that the lashes separate well from each other and do not clump together provide various waxes.
"10 Sec High Impact Lift & Curl Mascara" from Isadora, 17,99 Euro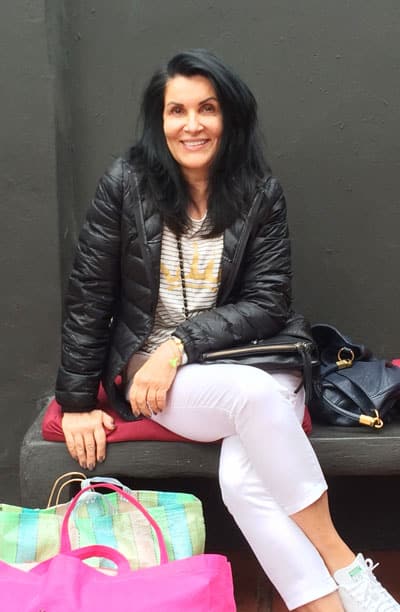 CultureAndCream Author from Munich
To travel during my profession as a beauty journalist was never enough for my. Also my six month on a world trip didn't do it. It always attracts me to other cities, foreign countries, on roadtrips and places I don't know yet. But I am not only interested in "culture" and "cream", I am also fascinated by people who have stories to tell .  Such unique experiences I want to share with you.