Tested for you: New fragrance "Asabi No 2" Eau de Parfum Intense Spray"
Time for a new fragrance! As soon as the hot summer days are a thing of the past, I am inevitably drawn to warmer nuances in the fragrance. My favorites are the Orientals. The latest discovery: Asabi No 2. Already the bottle has it to me with its simple, cool shape and the opulent mirror finish: The bottle has a silver reflective surface. Its content is floral-spicy – a modern Oriental just.
The secret behind the fragrance
Who is behind the Asabi fragrances is not known by name. But Asabi in Arabic means something like "energetic" and "impulsive". Many myths surround the creation of the collection. Some say the idea was born in a single night in a shisha lounge in Istanbul. Others claim it was during a tea ceremony in Tokyo. Still others swear it happened in a cool place in Paris.
Nicely made up, but all false. The truth is that a group of creative minds, avant-gardists and fragrance lovers from different cultures passionately discussed in some metropolis what was the best fragrance in the world. Even more, the best fragrance that ever existed. The fiery discussion was overheard by a perfumer who happened to be present. Together they decided to create fragrances that would embody everything important, that would be neither East nor West, neither women's nor men's fragrances. In other words, unisex. Fragrance and fashion designer Fehmi Nouhi was chosen face of the brand.
Cupido in Paris
My new favorite fragrance Asabi No 2 from the so far five-part collection is called the "scent of an angel". In this, Cupid, called Eros among the Greeks, the Roman god of love, is the main character. Anyway, the story goes like this: it was on a dark, cold night when Cupid was walking the streets of Paris. Lost in thought, he found himself in a small alley illuminated by moonlight. The cobblestones looked as if they were made of thousands of diamonds.
Enchanted by the uniqueness of this phenomenon, Cupid noticed a small front garden with lavender and roses. When he went to take a closer look at the blossoms, he perceived a fragrance that he had never felt before. Guided by this scent, he reached the center of the front garden in search of it. There he noticed a shadow that came closer and closer. What Cupid felt was a pleasant warmth.
Guided by one's voice
Blinded by the moonlight, he did not recognize what was coming at him. He only felt a magical aura that captivated him. When a voice breathed into his ear, he froze for a moment, but then surrendered to this aura. The voice led him through the garden to a small fountain that emitted a dazzling light from within. Again Cupid perceived the irresistible scent and bent over the fountain so strongly that he fell in.
Dazed, he opened his eyes and saw that a beautiful angel was bending over him, holding a flower in the palm of her hand. As he accepted it, the angel whispered its name in his ear and disappeared. He smelled the flower and fell into a deep sleep with only one name in his mind. Asabi.
A statement fragrance
A beautiful fairy tale, but the essence is true. My new favorite fragrance has something irresistible with top notes of lavender and saffron. Cedar in the heart and amber as a base. It is dazzling and beguiling. I often get asked about it when I wear Asabi No 2. The fragrance is a statement. Only touch the bottle is actually allowed exclusively with velvet gloves, because you can see every fingerprint on the silver surface that encases the glass.
"Asabi No 2" Eau de Parfum Vaporisateur Spray 100 ml, 198 Euro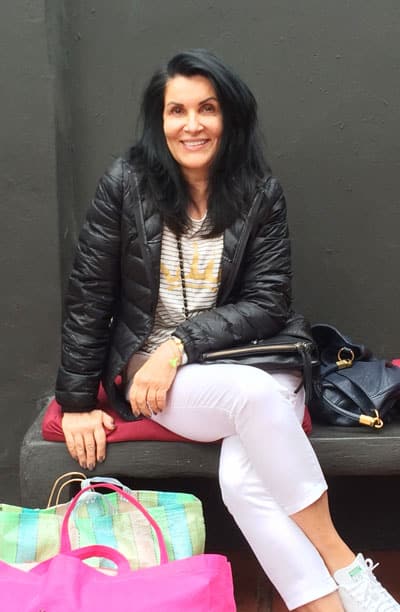 CultureAndCream Author from Munich
To travel during my profession as a beauty journalist was never enough for my. Also my six month on a world trip didn't do it. It always attracts me to other cities, foreign countries, on roadtrips and places I don't know yet. But I am not only interested in "culture" and "cream", I am also fascinated by people who have stories to tell .  Such unique experiences I want to share with you.