Hofgut Hafnerleiten – Holiday in Lower Bavaria
When a hotel advertises to slow down, it usually means that there is no wifi and a lot of nature. The Hofgut Hafnerleiten in Lower Bavaria is such a refuge in the middle of a tranquil landscape. It offers much more than an internet-free zone with meadows and forests.
Firstly, there is the property itself and its architecture. Instead of an anonymous building with umpteen rooms, ten beautifully designed themed houses with bright colors and noble materials are spread over 30,000 square meters. Each of them is unique in design and atmosphere, offers plenty of space, light and nature. Guests in the tree house, for example, spend the night a few meters above ground with a view of the sky. The house on the lake has a terrace with a fire pit and direct access to the lake, infrared cabins, cuddly beds and, like all other houses, a tea kitchen and a fireplace.
In harmony with nature
The Hofgut Hafnerleiten owners Anja and Erwin Rückerl implemented the special architecture together with the architect's offices Studio Lot, Format Elf and the landscape architect Wolfgang Wagenhäuser. In addition to the ten themed houses, there are two pond suites on the site and three small single rooms, which are located in the main house. There you will also find the bar, a fireplace room, the winter garden and a large dining room. Here, guests can come together at a large table in the evening – but this is not a must. If you prefer to stay among yourself, you can have dinner brought directly to your room or into your cottage. Owner Erwin Rückerl got the idea for the Hofgut Hafnerleiten in 1999 when he opened the first cooking school on the Lower Bavaria area. The trained chef and barista master soon began to build overnight accommodations due to the great response – this is how the property took on its present form over the years. Today, five wellness cubes are also available to guests: for massages, for relaxing and saunas. In summer you can also experience an open-air treatment on a raft in the swimming pond – there is hardly any more relaxation!
Be received with a lot of warmth
However, as mentioned at the beginning, it is not only the facility itself that distinguishes the Hofgut Hafnerleiten (mail: post@hofgut.info) from other holiday homes and hotels that advertise with deceleration, but also the way of life there. Anja Horn-Rückerl as the good soul, you always meet with a smile. Plus personal service, trusting domestic cats and a fabulous meal.The owner Erwin Rückerl attaches great importance to a Mediterranean lifestyle with his kitchen, which comes into its own thanks to the cozy, family atmosphere in the Hofgut Hafnerleiten. Cooking is also carried out in accordance with the code of honor of Euro-Toque (European Union of Chefs) , which u. a. stipulates that all ingredients correspond to the season and come predominantly from local suppliers. The owner also passes on his extensive culinary knowledge in a charming and entertaining way in various cooking courses, including grill, antipasti, barista and pasta courses. A stay at the Hofgut Hafnerleiten therefore offers not only deceleration and lots of nature, but also lots of warmth and fabulous cuisine.
And if you want a little more hustle and bustle, the best place to visit is the little town of Bad Birnbach, just under nine kilometers away. It offers a beautiful park, a thermal bath and a golf course, where you can play without a handicap.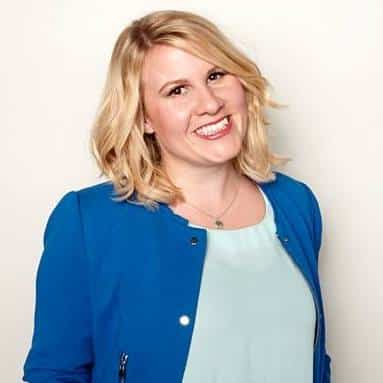 CultureAndCream Author from Munich
As a graduated art historian and archeologist I know the stories of cultures, buildings and paintings – well, most of them. My job as a beauty editor has awaken my love for creams (and tons of nail polishes). I am currently writing about medical and health topics. My favourite activities? Discovering new trends and hot spots while traveling which I would like to share with you.