Tested for you: Juchheim Cosmetics "ByeByeCellulite"
This time I have chosen a topic that concerns (almost) all women: cellulite. It has long been known that it arises from the interaction of genes, hormones and the percentage of body fat. Stress, nutrition, lack of exercise as well as alcohol and smoking can also contribute to it. And the more fat the cells store, the more they push out through the connective tissue strands. So far, no cosmetic herb, i.e. cream, has been able to combat cellulite. Until the Munich doctor Dr. Jürgen Juchheim launched his Effect Cosmetic on the market. These include "ByeBye Cellulite", which is praised by instagramers and bloggers as a miracle cream. I wanted to know that more precisely. And I took a lot of time with the test and I have invested some money – not just a little. In the meantime the third jar is in use since I use cream twice a day, morning and evening.
As red as a suburn
After the first application, the skin is as red as a sunburn for about an hour, but this wears off after just under a week. The prerequisite is that you don't apply too much of the cream. It happened to me too! The reddening of the skin, which also indicates an increase in blood flow, is caused by the nettle extract. In addition, the plant substance fisetin, which is known to remove damaged cells, is supposed to empty the enlarged fat cells. Carnitine boosts fat metabolism. The cream is better absorbed by the skin if it is free of shower gel or other products. The manufacturer recommends cleaning them beforehand with a Juchheim tonic. I save that, as do the rubber gloves that users report on internet that they use to apply. Afterwards I simply wash my hands thoroughly with soap (also under the fingernails) and make the Cellulite treatment the last step of my bathroom routine to be on the safe side. So it is the turn of the face first, then the body. In fact, the thighs look smoother right after the first application. But this is only temporary and disappears together with the reddening. Actually it is after six weeks of regular creaming that I notice a slight improvement. I want to know more about it and keep going. After another four weeks, my thighs are visibly smoother and the tissue feels firmer.
Thanks to vitamin E and soybean and sunflower oil, the complexion is smoother all in all. But what I also find: if I take a break in the morning, the skin looks drier – and more so than before my test.Conclusion: One can speak of an improvement in cellulite, but there are no miracles!
"ByeByeCellulite" von Juchheim Cosmetics, 200 ml, ca. 120 Euro
Lead photo: @shutterstock
Cellulite., effect cosmetic, Orangenhaut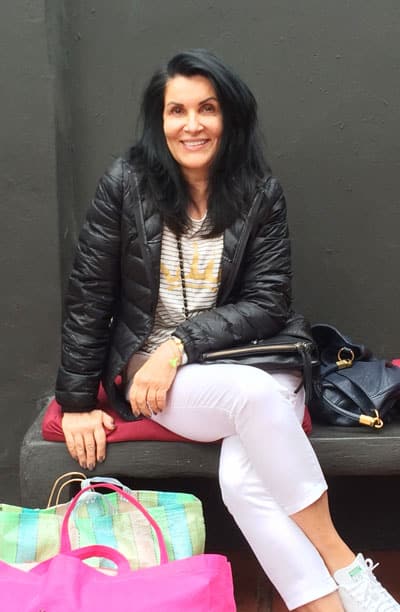 CultureAndCream Author from Munich
To travel during my profession as a beauty journalist was never enough for my. Also my six month on a world trip didn't do it. It always attracts me to other cities, foreign countries, on roadtrips and places I don't know yet. But I am not only interested in "culture" and "cream", I am also fascinated by people who have stories to tell .  Such unique experiences I want to share with you.