Tested for you: Dr. Glueckstein PoBeau "Booty Contouring & Firming Mask"
A mask for the buttocks. Can that work? I really wanted to try that out. I chose the "Booty Contouring & Firming Mask" from the 5-piece PoBeau range. There is also a hydration, anti-cellulite, brightening and purifying version. My choice is a hydrogel mask that is specifically dedicated to firming and tightening the banana curve. What exactly is the banana curve? Means the small fat depot directly under the butt that defies any sport. The butt-lifting in the hydrogel works with firming extracts such as betaine from the molasses of the sugar beet. In addition extracts from sea plankton to stimulate cell metabolism. Here we go.
Lying on my tummy
First clean the skin, then apply the mask. Anyone expecting a tissue mask is wrong. It would also be difficult to put on your bottom yourself. The sachet contains a gel that is neither too liquid nor too solid. So just right. It is easy to apply without dripping. I spread it evenly over both buttocks, spread it under the fold. The mask should act for 10 minutes. Lying on the front, standing or dancing – that's what it says on the packaging. I decide for the tummy position, at the same time I have a hair mask on my head. Kill two birds with one stone. After five minutes, I feel the hydrogel tighten the surface slightly. It feels like the skin is contracting a little. After another five minutes I get up and look backwards in the mirror. The skin actually looks a little tighter. It is pleasant that no gel excess remains. Everything is well absorbed into the skin and I can get dressed again. The mask certainly doesn't make a Brazilian butt. But with regular use, I can already imagine that the bottom in the bikini looks tighter.
Dr. Glueckstein PoBeau "Booty Contouring & Firming Mask", 1 Sachet (12 ml), ca. 15 Euro
photos: Dr. Glueckstein
butt mask, butt-lifting, Po-Maske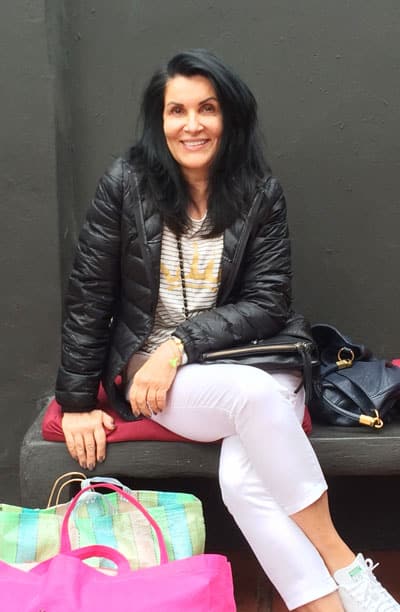 CultureAndCream Author from Munich
To travel during my profession as a beauty journalist was never enough for my. Also my six month on a world trip didn't do it. It always attracts me to other cities, foreign countries, on roadtrips and places I don't know yet. But I am not only interested in "culture" and "cream", I am also fascinated by people who have stories to tell .  Such unique experiences I want to share with you.