Let's talk beauty with influencer Viktoria Rader
She is attractive, charming, smart and very successful. And she is also totally authentic, which is rather rare in this social media industry. That's why my beauty interviews in Viky's Munich home were a particularly enjoyable appointment. I also learned more about the super influencer who has built up a small empire.
Viktoria Rader is from Ukraine. Her father is from Poland, the mother is Ukrainian. She describes herself as a very bright child. At 17, finished school, she wanted everything right away – study in Europe, work as a model, learn English and make experiences abroad. Her first stop as a model was Asia, more precisely Seoul/Korea. She went on to China, Tokyo and then again back to Europe. Everything changed in Munich: new agency, new contract, new job. "After five days, I met the man of my life, which really changed everything," she says. And what happened next? Viky: "After two weeks we went on vacation together and after five months we got married. Everything happened so quickly, but we were simply happy." Even more has changed for Viky during this time. The first son, Luca, was born. "It was the second biggest change in my life."
And then she got the idea to try Instagram. In the beginning everything was just a lot of fun. But soon she went deeper and tried different things. Viky: "Then I really understood it and it became my greatest passion." Over the next year and a half, she continued to expand her Instagram presence with style, charm and maximum zest for life. "Just when I want to go to my first fashion week, I find out that I was pregnant a second time." Viky and her German-Italian husband were thrilled. But she also quickly realized that it is a big challenge to get everything organized – family, children, dogs, travel, team, photographers. But she managed everything with bravura. In the meantime, she is no longer "just" Viky, but @vikyandthekid (378 Tsd Follower). She lives the balance of family, travel and fashion with great passion. It goes without saying that beauty should not be neglected in her job. We talk about it in the video. Hear for yourself what Viky says about her beauty rituals for face and body to be always in a good shape and why she loves the skincare of the German scientist Prof. Augustinus Bader.
Anti-Aging-Pflege, beauty talk, Beauty-Talk, influencer, vikyandthekid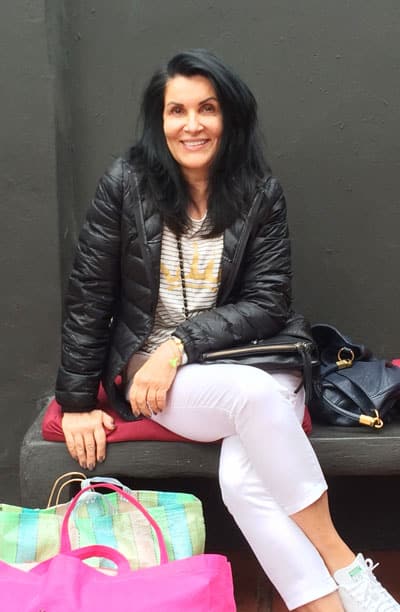 CultureAndCream Author from Munich
To travel during my profession as a beauty journalist was never enough for my. Also my six month on a world trip didn't do it. It always attracts me to other cities, foreign countries, on roadtrips and places I don't know yet. But I am not only interested in "culture" and "cream", I am also fascinated by people who have stories to tell .  Such unique experiences I want to share with you.