Tested for you: Lipstick from La Beauté Hermès
If the fairy godmother gave me a wish for a luxury item, I would commission her with a Birkin Bag. For me, the epitome of luxury. I have already given myself the little luxury – one of the new lipsticks from Hermès Beauté. Beauty is a novelty for the traditional house. Pierre Hardy, creative director in the company and responsible for shoes, jewelry and high jewelery, designed the precious object. The journey into the world of beauty startet five years ago. This year the collection of 24 lipsticks, 10 matte and 14 silky gloss, was launched. A refined selection inspired by the métiers silk with its infinite number of colors (75,000 shades) and leather (900 tones).
Functional aesthetics
The tri-color cover alone – brushed gold, black lacquer and an ivory tone – with the Hermès signature ex-libris engraved on the curved cap – is supple in the hand. The Hermès lettering is engraved in the lipstick. The cover closes with a sonorous clack. And it is an object forever that accompanies you for a long time. Because the lipstick is refillable. This time I chose the color Orange Boite 33. A summerly fresh and sunny orange. It is exactly the shade that I have been looking for for a long time. Its texture is just perfect: nice creamy and yet matt, long-lasting and yet not drying out. A successful debut for La Beauté Hermès. I think we can look forward to the next objects. New ones are to be presented every six months. "From make-up to skin care", says the French traditional company. My only criticism: I find the brown leather case – although it is chic like a Birkin – for about $ 1.700 a little overpriced. Even if it is made in the typical craftsmanship of the luxury house.
Rouge Hermès lipstick, $ 68
craftmanship, Hermès, Lipstick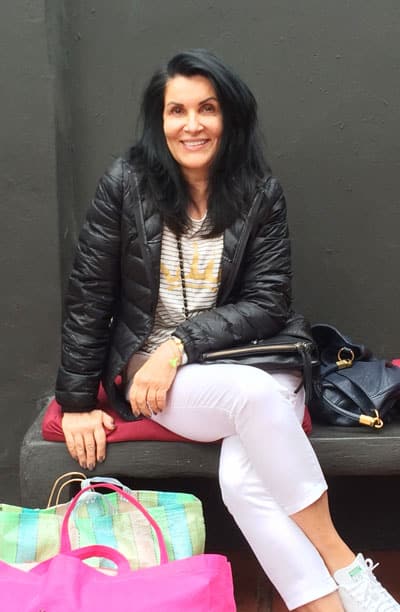 CultureAndCream Author from Munich
To travel during my profession as a beauty journalist was never enough for my. Also my six month on a world trip didn't do it. It always attracts me to other cities, foreign countries, on roadtrips and places I don't know yet. But I am not only interested in "culture" and "cream", I am also fascinated by people who have stories to tell .  Such unique experiences I want to share with you.