Tested for you: New trend – lip oil "Huile à lèvres" from Typlogy
I want to be honest: colored lip oils have never been my thing. Either I use lipstick or I use lip care. And when I wear lipstick, I want to have color on my lips that lasts longer than half an hour, if possible. That's why I don't wear lip gloss. When I do use lip care, it's usually in the evening when I go to bed, and I don't need color there.
Why I test the lip oil "Huile à lèvres" from Typology anyway? Because all the world is now suddenly raving about colored lip oil (even Lady Gaga to promote her own), and I already find the tinted serum of the young French cosmetics company good. As a Red Lips Addict, I test of course the color "Ruby Red".
And here is my lip oil test.
Sure, with a normal lipstick the oil can not keep up. But the color shimmers beautifully transparent. You do not look as if you had eaten too much of the jam. The result is particularly beautiful if you contour the lips beforehand – I always do this in a neutral lip tone that traces the contour but does not stand out.
What I like right away: Unlike lip gloss, the oil does not feel sticky. It spreads delicately and does not look fluffy. But shines beautifully. And even after some time, the lips still feel nice and supple, not soggy-oily – thanks to nourishing active ingredients such as jojoba oil (a wax), squalane and vitamin E. Of course, you also sometimes lick over it, and even then it is not unpleasantly oily in the mouth.
My bottom line.
I am more the "bold lips" type – BUT: The lip oil has surprised me positively. And I use it, for example, to let my lipstick shine even better. It also works to intensify "chewed off" lip color in between again. Or: If you press on a tissue briefly after application, a gentle, matte hint of color remains on the lips. Also nice.
"Huile à lèvres" from Typlogy, US$ 23,90 (in four colors and one colorless)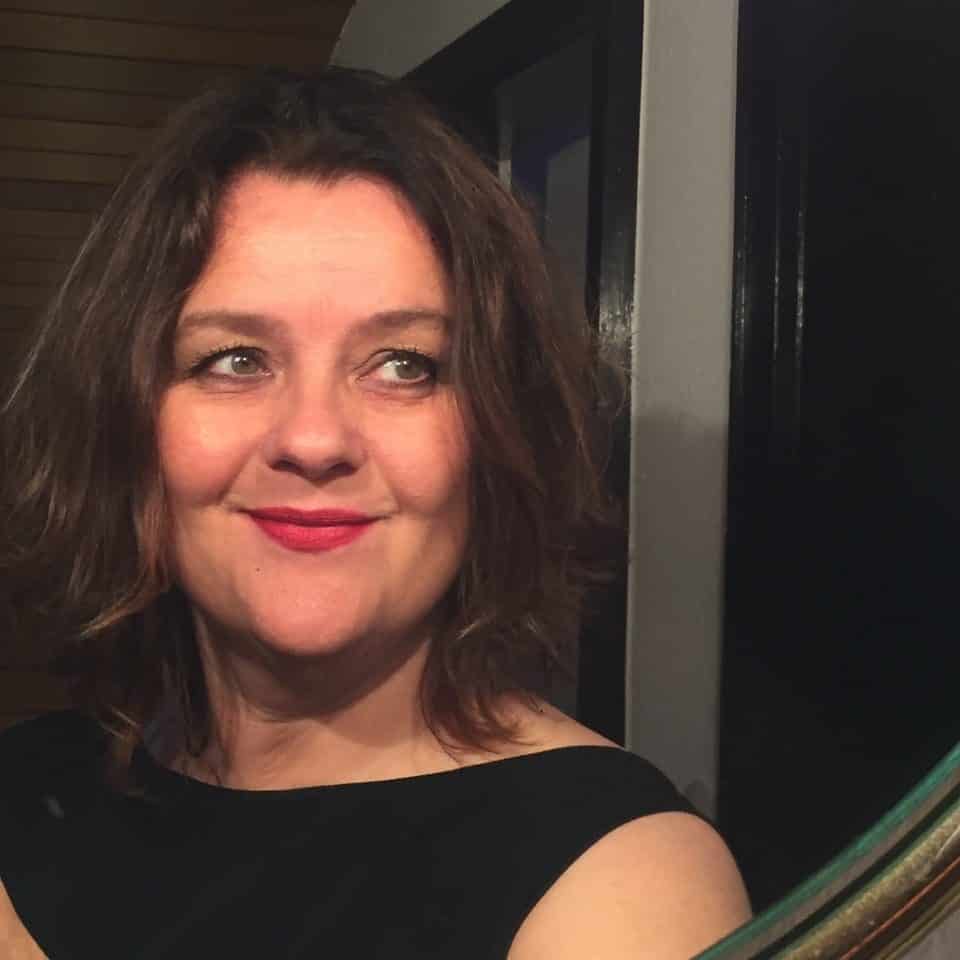 CultureAndCream Author from Munich
Since many years I am working as a freelance writer of beauty and lifestyle topics for magazines like Vogue or Glamour. What drives me again and again: not only the product or the trend, it is the people and the story behind – and what it does to us. In addition, my job often takes me to the most beautiful places in the world. Even in private one likes to find me in one or the other wellness location, research not excluded. Culture and Cream, then. Always in the luggage: fragrance, sunprotection and lipstick. What color? Red. What else