Tested for you: Beauty Supplement "Mighty Night" von Hum Nutrition
I've loved the California beauty food pioneer's products since I discovered them at a spa in Los Angeles many years ago. I was fascinated by the bright colors of the container banderoles, which were lined up on the shelf like a Pantone color chart. There was nothing like this in Germany for nutritional supplements. And then only the funny names of the individual products like "Flatter me", "Skinny Bird" or "OMG". I was hooked and immediately bought some.
Beautyfood for a"Mighty Night"
I was all the more excited when Hum Nutrition also came on the market in Germany. The new product "Mighty Night", which is dedicated to the topic "sleep better and wake up more beautiful", is made for me. Because I sleep badly and often wake up in the morning also visually "as if battered". It makes no difference to me whether the moon is full or new, whether wolves are howling or there is deathly silence around me, whether the curtains are open or closed. I can not fall asleep.
What I have not already tried everything to remedy this. Apart from the childhood ritual of "counting sheep", hot milk with honey, valerian and similar herbs were on my bedtime list. But I hate milk. The fact that I drank it anyway shows how great the pressure of suffering was. Nevertheless – nothing helped – neither could I get to sleep promptly nor sleep through the night. I also followed the optimal sleep hygiene recommended by sleep researchers: Not going to bed too late, always at the same time, not watching TV or playing computer games or reading e-mails beforehand, and so on. The fact is that my night's rest is over by four o'clock in the morning at the latest. What comes after that are only waking dreams.
Recovery for body and skin
With a combination of valerian root, hops and passionflower, "Mighty Night" is said to promote restful sleep, while ubiquinol (CoQ10), ceramides and ferulic acid take care of the skin.
"While sleeping, the skin is repaired, new cells are formed and strengthened against moisture loss and free radical damage. Valerian root and hops are herbs I recommend for better sleep quality and are critical for overnight recovery," says America's Sleep Doctor Dr. Michael J. Breus.
So I take two of the dark blue, vegan capsules in the evening before going to bed. In fact, I fall asleep faster on the first evening, but I still can't sleep through the night. But after four weeks, I find that I wake up more refreshed and it shows on my skin. After all, the "beauty sleep" happens at night from the inside. von innen.
Sleep better, wake up more beautiful
While we sleep the body produces more collagen, which improves the elasticity of the skin in the long term. At night, the hormone melatonin, which controls the day-night rhythm of the human body, is also released. In addition, the stress hormone cortisol decreases during sleep phases. This allows the body and skin to regenerate better. During the deep sleep phases, 75 percent of the growth hormones are also released, which are jointly responsible for skin repair and cell renewal.
Even though I still don't sleep through every night and wake up more often at the so-called "wolf hour" between three and four o'clock in the morning, my skin no longer shows it. And I consider that a great success!
"Mighty Night" from Hum Nutrition, 60 capsules, 40 US$
beauty supplement, Mighty Night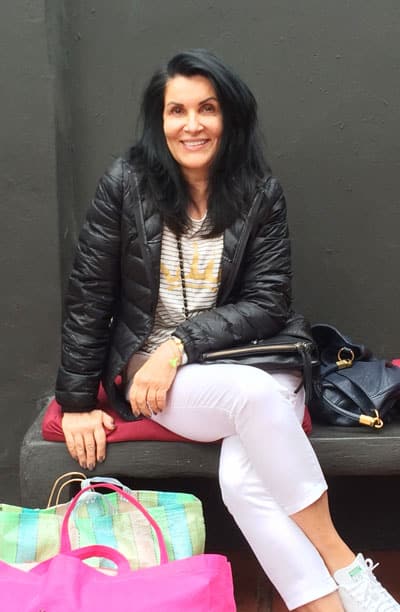 CultureAndCream Author from Munich
To travel during my profession as a beauty journalist was never enough for my. Also my six month on a world trip didn't do it. It always attracts me to other cities, foreign countries, on roadtrips and places I don't know yet. But I am not only interested in "culture" and "cream", I am also fascinated by people who have stories to tell .  Such unique experiences I want to share with you.